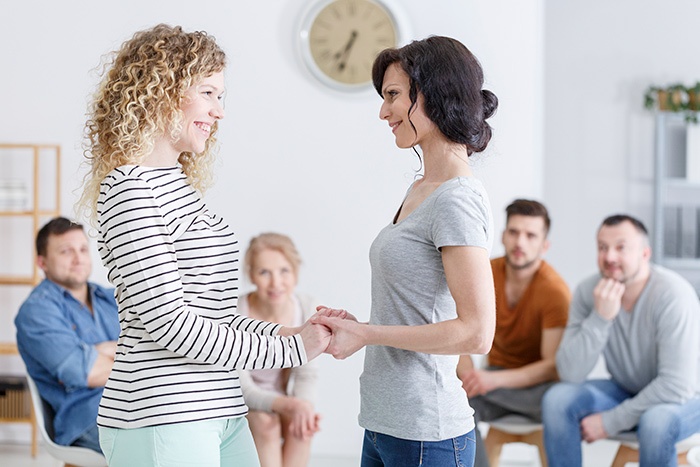 If you are stressed out with your addiction problem, then read the article. I've discussed here a few recovery tips to identify healthy habits and to effectively deal with risky situations.
#1: Get Qualified Help
When you have made your decision to deal with your substance abuse disorder, you must think of getting help from qualified rehab experts. The addiction treatment centers offer a wide range of services that help you successfully complete your drug treatment program. The list of services includes medical detoxification, life & coping skills coaching, learning to control triggers & cravings, methods of relapse prevention, and continued aftercare programs if needed in your case. Drug-addicted people can withdraw benefits from extensive treatment plans to fully recover themselves. The drug treatment plans have a proven record of being effective and efficient. Typically, these treatments last for 28 to 30 days, but you can also find treatment programs that last for 90 days to ramp up your chances of recovery.
#2: Change Your Lifestyle
The next best thing you can do to overcome your drug addiction problem is to change your standard of living. It is a must if you desire permanent sobriety. Things take time, as nothing can happen overnight. Keep your intentions straight and begin by taking one step at a time. It means you have to work on setting short-term goals and striving hard to achieve them on a daily basis. Being in recovery requires a healthy lifestyle to divert your body and mind from substance abuse. It takes changes with your daily routine, how you handle your daily stress, and how much you rely on external or internal supports to help you with your addiction. You need to distance yourself from the places, people, and things that remind you of your old bad habits. Thus, it is essential to bring positive change in your lifestyle to stay sober.
#3: Find New Hobbies
You can find new hobbies or develop healthy habits to help you with your rehab period. Staying busy is the key to a happy life. Your hobby can be your best thing to take your mind off your urges. Additionally, finding a new rewarding hobby can help you find meaningful purpose in life. You must work on replacing your old unhealthy habits with new hobbies and drug-free activities. For instance, if you think you are a creative and artistic kind of an individual, then you should learn something new about 3D printing, graphic designing, mural art, etc. If you are someone who loves cooking and baking, then you must try new things in the kitchen. If you are someone who has a huge interest in acting, then you must sign up for acting classes nearby your area. As a result, you can find something interesting to do in your daily life. Your new hobby can also help you find purpose to live. Developing a new habit can be rewarding for you in the short-run and long-run.
#4: Get Yourself Involved In Volunteer Work
Being a volunteer means you are working side by side with other people to achieve common goals in life. That is serving a society. You are offering something that is neither obligatory nor financially rewarding, but you are doing it to satisfy your soul and get a peace of mind by helping others in your surroundings. Finding a worthy cause to support in life can effectively help you with your rehab phase. When you attempt to serve your community, you get to discover a sense of purpose. Moreover, you get to build positive connections and healthy friendships with the people outside your little world. You feel good about yourself that you are making contributions in building your society.