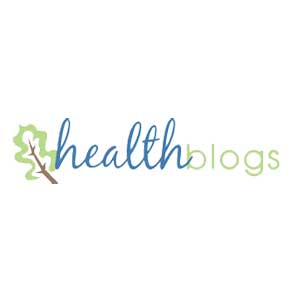 Discover the four important lessons I learned while losing weight. They can also help you on your journey to your goal weight.
4 Valuable Tips to Losing Weight Once and For All
Jacquie Cattanach
For years I struggled to lose weight. I couldn't even begin to count the diets that I have encountered. In the end, I learned that none of those "get slim quick" plans could provide a trusted method for losing weight. Instead, it was these four lessons that helped me finally meet my weight loss goals. They're basic and simple tips that I had always heard but never listened to. And when I finally paid attention and implemented them into my life, I found it much easier to drop my extra weight.
My problem was that I always struggled to stay motivated and stick with a program. But when I followed these four tips, I found myself approaching my target weight quicker than ever before.
The four tips consist of:
1. Set Small, Frequent Goals
Of all the tips I will share, this is the most important. Rather than setting your sites on one, big goal, focus on smaller goals that are easier to achieve. Don't focus on your entire weight loss, but instead, set goals in five pound increments. Aim for a single day of healthy eating instead of cutting all junk food from your diet. Make it your goal to spend ten or fifteen minutes in the gym when you first get started instead of focusing on spending countless hours there. With each of these small goals you will feel accomplishments. And it might not sound like much, but getting to these check points will provide the boost of motivation you need to carry you through to the next one. When you are only focused on the big, far reaching goals, it is too easy to feel like you will never make it and give up.
2. Focus on Improvement Not Perfection
The fact is that you will never make it to every workout nor will you ever eat perfectly! Focus on improvement not perfection. Learn to make better choices and don't beat yourself up when you have fallen "off the wagon". And most importantly, don't quit just because you've messed up. It's human instinct to quit when we feel defeated. Fight against this instinct and get back on track.
3. Exercise For Your Health (not your weight)
You should exercise to feel good. I realize that we all want to look good too, but that will come. Give it time. Start out with a workout program that you enjoy and soon you will start to have more energy and also sleep much better. As you learn to enjoy exercise, you will find it hard to go back to being inactive. My exercise of choice is running and, although I didn't enjoy it in the beginning, I really love it now. Running is great for burning calories. A couple of years ago I bought a Garmin Forerunner GPS. It's kind of like having your own personal trainer. My favorite feature is where it tells me how many calories I've burned. This is such a motivator for me that I actually get pumped to go for a run and burn more calories. Once you get used to feeling great, you will be less likely to slip into unhealthy habits, and at that point, you'll be well on your way to reaching your weight loss goals.
4. Partner With a Friend
Recruit a friend – this tip will help you stay motivated, no matter what. It's not usually too difficult to find a friend who also wants to lose weight and get healthier. And it's all too easy to indulge with unhealthy foods or to miss workouts if you are on the journey alone. But if you have a partner to compare your progress with, you will keep each other encouraged and will be more likely to stay on track. A healthy competitive spirit will probably develop, too, making you push yourself just a bit harder than you would if you were all on your own.
Losing weight isn't easy, but it doesn't have to be difficult, either. Adopt these four tips and put them to use in your life and you'll find it rather easy to make progress towards your goals. You will look back over the years of effort you put into shedding pounds and wonder why it was so difficult. With these tips, you can succeed.
Jacquie struggled with her weight for years. She found that what worked best for her was combining common sense with regular exercise. Now, as an avid runner, Jacquie believes in maintaining a healthy lifestyle and she attributes running as one of the key factors in helping her sustain her goal weight. On her blog – Online Running Gear dot com, she tries to stay current with the newest trends in fitness by researching and writing detailed, informative reviews on products she recommends such as the P90X Reviews and the Forerunner 305 Review.