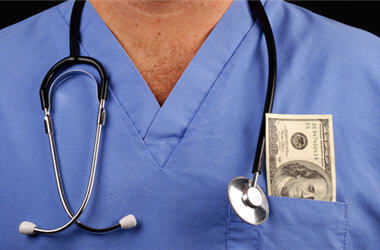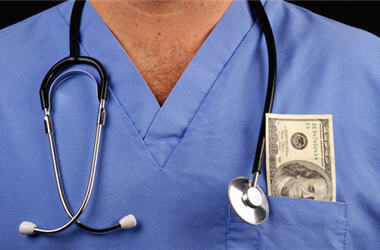 Do you care for somebody? You can't turn your back on a loved one in need, but the time you spend looking after them is time that you can't spend working and therefore earning money.
It may be that, as a result, you have had to quit your job completely or perhaps reduce your hours – either way you may start to find it hard to get by financially.
The alternative, of course, is that you pay someone to care for your loved one in your place. But this means leaving them with a stranger in the first instance – which neither of you may be comfortable with and a lot more money in the long run.
So, you care for them yourself – but did you know that there are benefits you are entitled to claim to help support you financially? Millions of pounds of carers' benefits go unclaimed every year according to Age UK – make sure you aren't one of those missing out on money that you deserve and therefore struggling to get by, as a result.
Carer's Allowance
This is currently £62.10 a week and you can claim it if you spend at least 35 hours a week caring for someone, are aged 16 or over, aren't in full-time education, earn £110 a week or less.
It is important to note… the person you are caring for must be getting a benefit for their illness or disability and it can affect other benefits you or the person you care for may be receiving.
Carer's Credit
This is a National Insurance credit towards your State Pension. You will be able to get this if you are over 16, spend at least 20 hours a week caring for someone, don't qualify for Carer's Allowance, aren't yet getting a State Pension and the person you are looking after receives certain payments or allowances.
Carer Premium
You might be entitled to additional Carer Premium if you already get Income Support, income-based Jobseeker's Allowance, income-related Employment and Support Allowance, Housing Benefit, Council Tax Support and Universal Credit.
Pension Credit
This is a means-tested benefit you can receive if you have reached State Pension age. It is made up of Guarantee Credit and Savings Credit. How much you will receive depends on your income, savings and whether you have a partner or not.
Local Welfare Assistance
This is available in the event of an unexpected and urgent financial need. You can contact your local council to find out more.
There are other benefits you might be able to claim, but getting Carer's Allowance may affect how much you get…
Income Support
Employment and Support Allowance
Jobseeker's Allowance
Tax Credits
Universal Credit
You might also be entitled to help with your Council Tax, fuel and health costs as well as adapting your home or carrying out repairs. You can use the benefit calculator on the Turn2Us website to see what you are entitled to.
Plus, there are schemes out there to help you out:
Motability scheme
Blue badge parking
Disabled Persons Railcard
Cinema Exhibitors' Association Card
You are also entitled to free or discounted offers available to carers at museums, leisure centres and National Trust sites.
There is plenty of financial support available to you but it can be confusing, so ask for help and advice if you need to make sure you are receiving all you are entitled to.