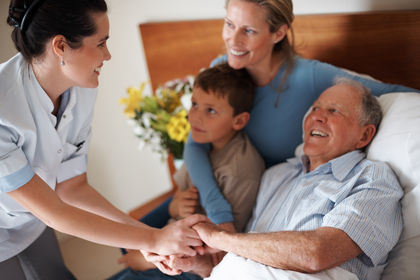 As you age, it's time to reap the rewards of retirement. This includes enjoying your grandchildren and traveling when you can. While that is the optimal dream for almost everyone, there can also be some setbacks that may pop up as one ages. In some cases, dealing with these issues can make you feel isolated and withdrawn. There are ways to deal with these issues and reduce the impact they have on your daily living activities.
Dealing with Incontinence
The aging process takes a toll on the body in many ways. One thing that can be affected is bladder and fecal control. As muscles age, they can also weaken. If you've had any type of underlying medical condition, such as cancer or a surgical procedure, it may affect your ability to control muscles in the lower body area. Maybe you have to wear a catheter for urinary assistance. Incontinence is not uncommon in older adults and there are many ways to help you cope with bladder leaks, including the products offered at Men's Liberty. The best way is to find an adult undergarment or catheter device that fits your needs.
A lightweight, discreet adult diaper or underwear can save you embarrassment and keep you dry around the clock. Pull up options are available and so are side tab undergarments that can be put on if you are bedridden or unable to stand without assistance. Durable medical equipment like a bedside commode or raised toilet seat can also make it easier to get to the toilet and prevent an accident from occurring. It's also important to prevent skin breakdown if you're wearing a protective undergarment. This starts with a lotion or ointment that provides a skin barrier to resist moisture buildup. Keeping the area dry and clean is the best way to maintain skin integrity.
Experiencing Memory Loss
Everyone experiences some forgetfulness from time to time. It's a natural part of being human. Even as you age, age-related memory loss is not a huge concern, until it really starts to effect pieces of your daily life. Helpguide.org explains that if you or your loved one suddenly has trouble remembering major daily living activities such as:
Paying bills on time
Remembering where you live
Forgetting the names of immediate family members
Become lost or distracted in familiar settings
Misuse or garble your words
Show poor judgment in personal and social situations
If you feel like you or a loved one has any trouble with distinguishing between simple things, it's best to have a complete mental and physical evaluation by a medical professional. The right medications and therapy may help with symptoms or delay the full onset of age-related dementia.
Addressing Mobility Issues
The aging process takes a toll on muscles and joints on a daily basis, but it can be crippling if you're a senior. Because bones become more fragile as you age, mobility can be easily affected. If you find it difficult to get around, the first step is to talk to your doctor. He will be able to do a complete physical evaluation and determine what the best course of action will be. It may be a combination of the following:
Prescription medications that ease pain and relax muscles.
Physical therapy for improved blood flow and targeting range of motion
Hot or cold therapy to help ease the pain with daily activities
Mobility aids such as a walker, wheelchair or shower chair to assist with getting around easier
Wheelchair ramp installation and railings throughout the home to assist with steadiness and balance
Mobility issues may be something you'll be forced to deal with, but it doesn't have to limit your daily activities completely. Your doctor will make the proper recommendations which many also include the assistance of a home health care team to help you become more comfortable throughout the day and assist with your daily needs. If you're worried about medical costs, work with your doctor or home health care team to utilize DME or services only covered by your insurance.
Loneliness and Isolation
As you get older, it may seem like because you're unable to get out and engage with others as often, you may experience more isolation. This can lead to loneliness, depression and feeling helpless at times. Don't hesitate to reach out to your loved ones or your local social service agency. They may be able to assist you with setting up social activities at the senior centers throughout the week for more interaction. You may also qualify for meal delivery programs that can also bring about more interaction with others.
Getting older can be seen as a treasure and blessing for many. Don't let some minor setbacks destroy your Golden Years. Ask for help today.