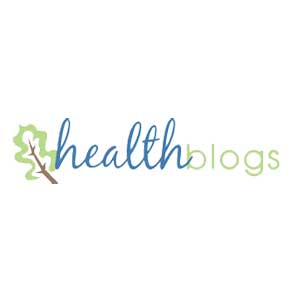 There are really no words to adequately explain all the emotions that come with knowing a loved one is in the process of dying, and then the actual death itself. While the passing of the elderly does not produce a sense of shock, as it might if a person is young and in the prime of his life, that does not make the process necessarily easier on those who love this person.
To think she may be in any sort of pain, or suffering, can be very difficult to bear. You may feel helpless or overwhelmed by sadness, and this is perfectly normal. But, you don't have to be powerless against these powerful feelings. There are ways to cope with this situation. Ultimately, you are presented with a wonderful opportunity to learn, grow and become a better person.
Turn to Something Larger than Yourself
Faith in something larger than ourselves is one of the best coping tools I know of, and was a life-saver as I watched my father slowly lose his battle against cancer. I have had too many experiences in this life to reject the idea that there is nothing beyond our five sense reality. There is something—I have given up trying to fully understand it. Understanding it is not necessary to tap into its awesome ability to heal and nourish us. Knowing that there is a rhyme and reason to all our experiences, including these challenging ones, can give you a healthier perspective on what is happening; it can help you become more accepting of the situation.
This is something very personal, and you don't have to necessarily prescribe to the beliefs of any one major religion. Define what this force means to you personally, and how you can tap into it to get through this situation.
Strengthen Your Connection to Family
While everyone handles the dying process differently, very few people prefer to go through it completely alone. Don't be afraid to be vulnerable in front of family members—they are one of the best sources of support during such a trying time. And your openness can inspire them to be open. The more open we are about what we are feeling, the better we can cope with the dying process.
It can be a wonderful opportunity to forgive past hurts, and reinvigorate relationships that may have weakened over time. Hopefully this experience will make you realize our time is limited, and how important it is to keep family near, regardless of conflicts or clashing personalities. I know my experience with my father caused me to look at certain family members in a whole new light—they were the same person they always were, but changing how I looked at them changed how I interacted with them. I felt more love for the people close to me, and became more forgiving of what I perceived to be their ''faults.''
Take Good Care of Your Health
Turmoil in our personal lives is a common reason for getting off track with our healthy habits; but, tending to our physical and emotional well-being can make a huge difference in how we feel during this process. Exercise was one of my lifelines—it reinvigorated my mind and body, and was very effective at dispelling the various energies I was experiencing, namely my anxiety. You can still eat well when you are busy—pack away some healthy snacks or look up some 30-minute meals online. Keep stress to a minimum—now is the time to let go of unnecessary obligations and put yourself first.
Utilize Resources Available to You
During this time, you are contending with a lot. Besides the emotional toll, there may be practical issues with which you need to deal. If you are providing care for a loved one in your home, for example, your Area Agency on Aging, can offer all sorts of guidance.  If your loved one is in hospice; did you know that many, such as the Lightbridge Hospice, offer all sorts of services to family members, from spiritual counseling to guidance on financial matters?
This is a trying time in your life, but you can get through it with grace. Following the above tips can go a long way in making this situation more peaceful and manageable.