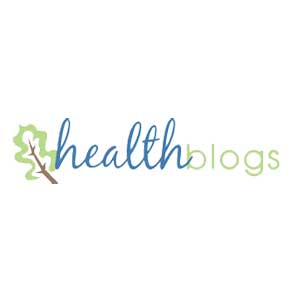 While politicians and lobbyists argue about who gets health care and who pays for it, people still get sick. An increasingly restless, assertive and sophisticated group of internet-enabled e-patients, is taking matters into their own hands and becoming equal partners with, if not the primary drivers of the medical profession in managing their own health.
Los Altos, CA (PRWEB) October 6, 2009 — As President Obama rallied doctors in the Rose Garden, Professor Clayton Christensen, of Harvard Business School and author of The Innovator's Prescription, called for patients to discard their roles as passive health care consumers and become agents of disruptive change in the current issue of Atlantic magazine.
These e-patients now have a powerful new tool for online health search and personalized medicine at www.ResoundingHealth.com — a new environment that combines a powerful, knowledge-intensive vertical search engine and database with the ability of consumers to customize it for their own needs and then easily share their search results with others, including their health care providers.
Our goal is to technologically enable participatory, personalized medicine.
Resounding Health was co-founded by Harvard Medical School Professor and former pharmaceutical company executive Dr. Mark Boguski and seasoned Silicon Valley developer and entrepreneur Dr. Alan Littleford. "Our mission is to empower the e-patient" says Littleford. Also, Boguski added, "Our goal is to technologically enable participatory, personalized medicine."
A unique feature of Resounding Health are Casebooks, free e-books that contain essential information from authoritative sources in a convenient package that users can create, build upon, link to, print and share with their doctors, caregivers and others. According to Littleford, future releases of Resounding Health will enable users to link their online search results to their personally-controlled electronic medical records or EMRs.
A sampling of recent Casebooks on various medical conditions and drugs shows the diversity of topics covered: addiction, alternative medicine, autism and Asperger's syndrome, brain tumors, breast cancer, diabetes, drug intoxication, herniated discs, Hodgkin's disease, leukemia, medical tourism, mercury poisoning, liver transplants, lupus, pancreatic cancer, seizures, stem cell transplants, stress fractures and stroke.
For additional information including video tutorials, or to create your own Casebooks, visit www.ResoundingHealth.com. This web site is for informational purposes only and is not intended as a substitute for advice from a health care professional. The information is not to be used for self-diagnosis or treatment. Resounding Health™ and empowering the e-Patient™ are trademarks of Resounding Health Incorporated. New Casebooks can be followed on Twitter @ResoundHealth
About ResoundingHealth.com:
Resounding Health Incorporated was co-founded by Mark Boguski, M.D. and Alan Littleford, Ph.D. Dr. Boguski has held positions at the Johns Hopkins University School of Medicine, the U.S. National Institutes of Health, the U.S. National Library of Medicine and as an executive in the biotechnology and pharmaceutical industries. He is a former vice president of Novartis and was honored as a Visionary and Influencer by the Personalized Medicine Coalition in 2006. Dr. Boguski was elected to both the Institute of Medicine of the U.S. National Academy of Sciences the American College of Medical Informatics in 2001. He is currently on the faculty of Harvard at the Francis Countway Library of Medicine and at Beth Israel Deaconess Medical Center, a teaching hospital of Harvard Medical School. Dr. Littleford was the co-Founder and Chief Technology Officer of Healthscape, Inc. Prior to this, he held a number of key positions in the IT industry as Principal Architect, Lead Developer or Founder at companies such as Cogent Software, Sitka (a subsidiary of Sun Microsystems), Siebel Systems and Network Associates. Littleford has also served as a highly sought-after consultant for a number of both major companies and technology start-ups.
###