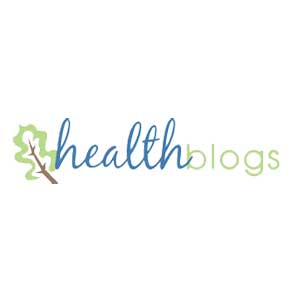 Fed up already with New Year's resolutions? Conveniently lost the gym pass you got for Christmas? Try one of these subtle methods to help yourself live more healthily through 2016 and beyond. They're simple to take up and hopefully won't make your fitness goals feel monotonous and out of reach. They're definitely not resolutions, we promise.
1 Get rid of stuff – including unwanted habits
Start with that half pack of cigarettes you keep in your going-out jacket jacket. Swap it for a refillable e-cigarette and a vaping blend such as Phoenix e-liquid or similar. Not only will you save money through the year, you'll notice an immediate improvement in your lung capacity and your ability to exercise.
Then move onto any cluttered areas in your home. Start off small, with a single drawer or even just your wallet or handbag. Get rid of old receipts, tickets and post-its. If you focus on one such area each week, you'll find your happiness blooms as your random tat disappears.
2 Find a healthy hang-out
It could be a farmer's market, a community farm or even your local allotment. Anywhere you might find a group of people with a common, healthy interest, combined with locally grown produce. You'll find the enthusiasm for growing and enjoying fruit and vegetables rubs off on you, and as well as eating better, you might even derive pleasure from growing your own.
3 Try something new
Fancy trampolining your way to fitness? How about a London-based gym pass that lets you take part in more than 80 fitness classes across the city? Healthy Magazine has a round-up of what might just become the most interesting fitness trends for the coming year. So if a change of regime might inspire you to attach those calories with renewed vigour, check it out.
If you'd rather something a little more sedate, why not look for something new where you live? Become a tourist in your own city or county and go to those museums you never get round to visiting. Sign up to a new craft or language course. Or maybe rediscover a hobby you used to love.
4 Spend more time outside each day
No matter how full your to-do list is every day, this is something you can do, even if it's just for an extra ten minutes. Pop out of the office at lunch for a stroll and maybe take a book along to read on a park bench. Drink your morning coffee outside. Take ten minutes to sit before your day begins and make a list for the day ahead, or, even better, sit outside once your day is done and tick off everything you got done – even if that includes things like the washing up.
5 Eat fresh fruit and veg with every meal
As CNN suggests, include a single helping of fruit or vegetables with every snack and two with each main meal and you'll lower risk of heart disease, strokes and some types of cancer. Plus, it'll taste even better if you've grown it yourself (see point 1).