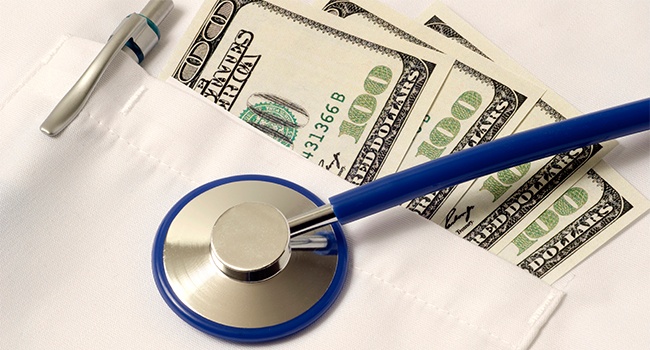 Four Ways to Pay for Medical Help (When You Don't Have Insurance)
More than 24 million Americans do not have health insurance.
This creates a burden on the medical industry and our personal well-being. Many of us are one paycheck away from financial disaster. Throw in a medical emergency and we're toast.
Postponing a visit to the doctor could cost you your life.
Those that are uninsured end up using the emergency room as their go-to when in need of medical assistance. This handles the upfront cost which would be found with a GP, walk-in, or urgent care clinic but the final bill is astronomical!
Crowdfunding
A growing method to pay for medical bills is through platforms like GoFundMe or YouCaring.
These create an easy way to collect donations to pay for health services without seeming desperate and pushy. You're able to thank those that have donated and keep them updated within the system.
The crowdfunding platforms have seen a slew of success stories for individuals that would have otherwise found an early grave.
These are worth considering if you're sincere about your commitment to health. Such as checking into a drug rehab center to get clean and do on-going activities to stay on track or being able to afford necessary prescriptions that are too far out of your budget.
Medical Tourism
The price of health care in the United States seems out of control.
Bordering countries (Canada and Mexico) are a stone's throw away. These two countries have fantastic medical professionals and cheap drug prices at a fraction of what it costs in the States.
It's crazy to think that you could fly to Mexico, get the treatment, spend a few weeks soaking up the sun on the beach, and get home with thousands of dollars in your pocket from the savings.
There are dozens of legitimate medical tourism companies that will plan the compete excursion in an all-in-on package. These prices could fall within your budget and doable if you're able to get a small line of credit, loan, or tap into a credit card.
This would be a great idea to discuss with your family – perhaps they can band together in this cause.
Free Clinics
The medical industry isn't all about the dollars. There are many that provide care for free because they feel it's their civic duty. A way to help others when they're down on the luck.
In the States, we have the Health Resources and Services Administration (HRSA).
This agency funds care centers and hospitals that treat people that cannot afford the usual costs. All that's needed is to use the health center finder (provided by HRSA) and research the options. It's not guaranteed you'll have full access depending on your income and standing but these options are out there.
Just Ask
You're stuck with the bill but it doesn't mean you must pay it all. Sometimes all that needs to be done is to ask for a discount. Practitioners won't apply a discount unless you bring it up so there's no harm in trying. This simple action could shave up to 20% off your bill.
Asking may also point to resources which cover uninsured, low-income individuals. These doctors want you healthy but also to be paid. They may work with other offices that provide payment plans, discounts, and alternatives for individuals in special circumstances.
On the last straw? Consider writing a letter of hardship.
—
We all want to improve our quality of life but sometimes that's hard when you're unable to pay for regular checkups which could prevent bigger catastrophes.
We can act today by leading a better lifestyle (not smoking, eating better, and exercising). We can use your resources to help prevent ourselves from being consumed by medical bills.
What resources would you recommend for medical help when you don't have insurance?