Getting the best healthcare is one of the top priorities for most of us. As the adage goes "Health is wealth," being in good health and top physical condition is definitely as good as, or even better, enormous amounts of riches. That is why more and more people are getting reputable healthcare and insurance especially in this day and age where majority of illnesses can either be prevented or cured by early detection and proper care and treatment. The advancement in medicine and technology increases the chances of getting well and fast recovery from sickness. The availability of more hospitals, institutions and websites such as www.onlinemedicaltourism.com that provide excellent healthcare packages made medical tourism popular among health-conscious people and vacationers. Gone are the days when tourism is just about visiting other places to have fun and relax. Medical tourism combines the fun and thrill of checking out new sights and places with having your health checked in top hospitals all over the world.
One of the countries famous for its excellent and trustworthy medical tourism packages is Turkey. This is hardly a surprise since stats from 2012 show that there are over 29,960 medical institutions in Turkey, with the government spending more than 76 billion Turkish Lira for healthcare. People looking for the best medical tourism destination need not stress themselves looking. Turkey's neighboring countries such as Iraq, Syria and Libya may find this country as a great choice for medical tourism package. To those who are still unconvinced of Turkey being a great medical tourism destination, here are some reasons that might change your mind.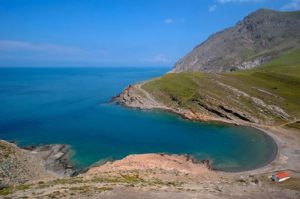 Turkey: A medical tourism destination
Relatively closer than other medical tourism destinations – People coming from countries such as Iraq and Libya will find Turkey a better choice when it comes to medical tourism because of its close proximity to their home countries.
 Affordable medical procedures – Compared to its western counterparts, the prices of medical procedures and surgeries such as bone marrow transplant, heart bypass and spinal infusion are relatively cheaper in Turkey.
Excellent healthcare services – In the past years, various healthcare facilities can be found in Turkey with much of these equipped with state-of-the art facilities and machines. The healthcare institutions and facilities in Turkey adhere to international health standards. They also work with well-known international organizations thus ensuring the quality and credibility of their medical procedures. It is also worth noting that Turkey is one of the countries with a high number of JCI accredited organizations with 48. You may further appreciate this statistic when you know that a country such as Spain only has 21 JCI-accredited institutions.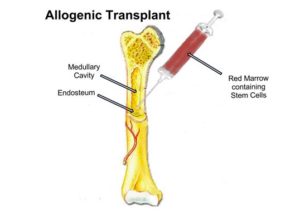 Bone marrow transplant
Specializations in various medical procedures/surgeries – With an average of 40,000 medical tourists visiting Turkey, you can be sure that Turkey has various medical specializations. Some of Turkey's specializations in the field of medicine are cardiovascular surgery, in vitro fertilization, oncology, gamma knife and bone marrow transplantation.
The items listed above are just some of the reasons why Turkey is a great choice for medical tourists. Make sure to browse the web and do more research before getting a medical tourism package.