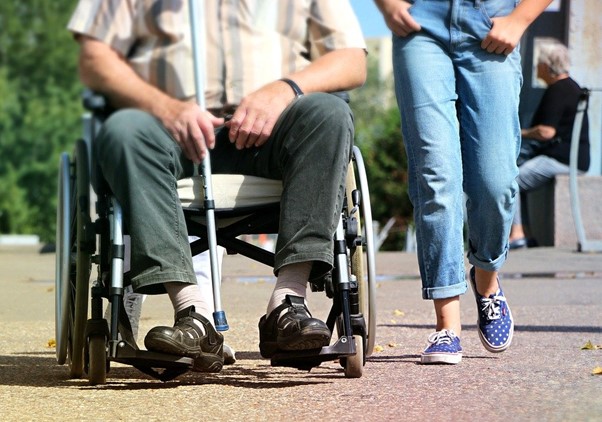 Suffering from a personal injury that is no fault of your own, and is in fact due to the negligence of another person or company, can be devastating. The hope is that it is a minor injury that you can recover from quickly with little to no downtime, but unfortunately, that isn't always the case. Should you need any sort of medical care and treatment, that will result in you taking time off work and changing the way you live your daily life; suddenly, it is a very serious thing.
If this is the position you find yourself in and you want to file a personal injury claim, there are some key steps to take to ensure your best interests are always the priority.
Medical Help Always Comes First
The first step in any personal injury claim is to seek medical attention. Your well-being will be of the utmost importance, and in some cases, your injuries could be very serious. The attending doctors will also be able to document your medical status, which will be important as you move forward with your claim.
Hire a Personal Injury Lawyer Immediately
This tip cannot be emphasized enough; hiring a personal injury lawyer as soon as you can after the injury occurs will likely be the best decision you make. Once your condition has been stabilized and you're able to, contact a lawyer. Ideally, you want to speak to them while the incident is fresh in your mind and no details have been forgotten. Even if you are still in the hospital, this doesn't matter, as the lawyer will come to you or speak to you over the phone.
Access to Medical Files
In order to properly file your personal injury claim, and indeed build your case, your lawyer will need access to your medical files. Lawyer can use sites like americanretrieval.com to access digital records. Your medical records will be used to document your diagnosis, any tests conducted, your treatment, hospital stay, and so forth. This information will be used to not only build your case, but to also determine fair compensation.
Building the Case – Leave It to the Lawyer
The great news is that at this point you've taken care of all the key steps as far as your role goes. It is now the job of the personal injury lawyer to start building your case. They will likely speak to you to let you know how things are progressing, what stance they will take, and consult with you on the compensation you wish to ask for. They can also go over the potential outcomes so you are prepared for what to expect.
Your lawyer will be the one to actually file the claim on your behalf, looking after all the documents and legwork. Your job will be to focus on recovering.
Be Prepared for the Unexpected
No-one expects to be a victim of a serious personal injury through no fault of their own, but the reality is that things happen in life – things that will be unexpected. It's always good to know how best to react to those situations.