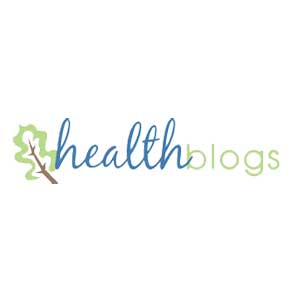 Last year my grandmother had to move to assisted living. Needless to say, she was reluctant to go. At 88, she had been living on her own for over 40 years. She liked her privacy and was fiercely protective of her independence.
Unfortunately, she was also in the beginning stages of dementia, and it was starting to affect her ability to take care of herself. Because she kept a lot to herself, we didn't discover exactly how bad it was until the day a police officer showed up at my door to tell me that my grandmother had been in an accident.
She wasn't hurt, but she had gotten confused and driven into someone's yard. She was fine, the other party was fine, but the car was banged up. After her accident, we discovered the extent of her problems.
·  She had stopped cooking and her daily diet consisted of chips, candy, and soda – things she could grab quickly, whenever she remembered to eat.
·  She had completely stopped taking her insulin, and had not seen her doctor for months.
·  She had hypertension and had stopped taking those meds as well.
·  She had stopped paying her Medicare premiums and other bills.
We took turns caring for her. I would bring her breakfast and give her morning insulin, my aunt would bring her a healthy lunch, take her afternoon readings, and take her to her doctor appointments; my mother would do the evening meal and insulin, and took over her financial affairs to make sure her bills were paid and got her back on Medicare.
After a few months, we discovered that she was leaving the house without our knowledge. She was taking cabs to run errands, and then getting rides home from complete strangers, sometimes with wads of cash in her bag.
We found a great facility that offered apartment-style units, with 24-hour nursing care. That way, my grandmother could maintain her privacy, but qualified help was literally right outside her door.
The nurses make sure she eats, they take her vitals and administer her meds, and they help with her memory care, and they make sure she gets to the doctor. They also helped her transition into the facility by introducing her to fellow residents, and getting her involved in activities. She has free run of the facility but they also keep track of her and keep her safe.
The nurses at this facility are a godsend.
I was so grateful to them that I decided I wanted to know more about the women who make my grandmother's life safer and healthier.
There's Colette. We found out that she's actually a geriatric nurse practitioner. She started off with an Associates degree from a local nursing school, but then went on to get her accelerated BSN from Gwynedd Mercy University before getting her masters there as well. She told us that she had wanted to be a geriatric nurse since she was a teen and had to take care of her own grandmother. She's there almost every time I visit, and my grandmother loves her.
Sarah is actually a nurse aide, but she does many of the jobs that the regular nurses do, including bathing the residents and dispensing medications. She got her CNA from community college, but she's planning to go back to school for an RN. I also found out that she has five black cats, all rescues, and is also a master gardener.
Mary is probably the oldest nurse on the floor, and she has been there the longest. I don't get to see her often, because she's usually gone before I show up. However, some days she stays late to play a round of bid whist with some of the residents, my grandmother included. Sometimes she plays a few songs on the baby grand on the main floor near the dining room. I found out that she had originally gotten a music degree, and even taught high-school choir, before she started nursing 20 years ago.
Getting my grandmother into care was a lifesaver for her, and for our family. All of these women, and the countless others that I don't have the space to mention, have helped my family through this difficult transition, and have improved my grandmother's life immensely.