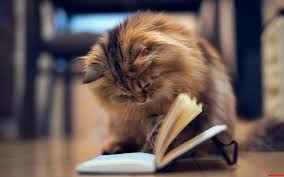 If you've never checked out Coursera, a massive open online course (MOOC) provider, make some time to browse through their course offerings.  Take advantage of lectures from major world institutions of learning, presented in video form.  You can watch from your tablet, PC, smart phone, and even from an app on Apple TV.  The courses are free, but you can opt for some paid professional certificate options and even some courses for college credit.
In this article, we're looking at some nutrition courses being offered.
Child Nutrition and Cooking
offered by Stanford University
According to the Coursera listing for this course, "participants will learn what constitutes a healthy diet for children and adults and how to prepare simple, delicious foods aimed at inspiring a lifelong celebration of easy home-cooked meals. This course will help prepare participants to be the leading health providers, teachers and parents of the present and future."
Nutrition for Health Promotion and Disease Prevention
offered by the University of California San Francisco
The Coursera summary states that the "basics of normal nutrition for optimal health outcomes and evidence-based diets for a variety of diseases. Participants will learn the fundamentals of nutrition science and build upon these to explore emerging diet therapies, to analyze nutrition research and to plan well-balanced meals and dietary interventions for both healthy individuals and those with a number of diseases and health conditions."
Nutrition, Health, and Lifestyle: Issues and Insights
offered by Vanderbilt University
Vanderbilt University's course gives students the tools to "separate fact from fiction and fads as you learn about core nutrition concepts and how to evaluate not only personal food choices and overall dietary patterns, but nutrition related content in the media and in advertising. Such topics include fundamentals of a healthful eating pattern, nutrition labeling, dietary supplements, fortified and "super" foods, plant-based nutrition, and nutrition and fitness. The course will also include an overview of nutrition fundamentals as they relate to human health."
These three courses are just a sampling of health related topics you can choose from.  We wish streaming players such as Roku would offer a Coursera app, and expand to other devices as well.
Try a MOOC.  You're under no pressure to finish the course, if it's not for you. Some courses are self-paced and some are always available, while others have defined start dates.  Check it out!
If you're looking for quick tips on nutrition and fitness, we recommend Fysiqal Nutrition.  Browse the site for some no-pressure reading.