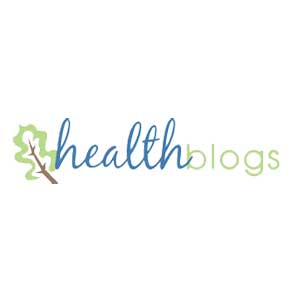 Motorcycle Safety: Training, Licensing and Insurance
Motorcycles are a lot of fun, but they are also a lot of responsibility, and with good reason:
They are more dangerous than your average automobile, because you have a higher risk of sustaining a serious, and possibly deadly, injury if you get into an accident while riding one. Additionally, motorcycle riders are 16 times more likely to die in crashes than those in automobiles, with head injuries being the leading cause of death.
Because motorcycles are so dangerous, many states require special training, and all states require special licensing for people to legally operate them. They also require motorcycle insurance that can include basic liability coverage and comprehensive collision coverage.
Motorcycle Training and Licensing Requirements
Motorcycle training and licensing requirements vary by state.
For example, for those without an existing driver's license, the state of Ohio requires you to complete an approved driver's education course, pass the basic rider's course, and submit an affidavit certifying that you have completed 50 hours of driving, including a minimum of 10 hours of driving at night, before you can take the road skills test to get a motorcycle license.
If you already have a driver's license, you can add a motorcycle endorsement by passing the written motorcycle knowledge test, and passing the road skills test. You also need an approved helmet and eye protection, and a street legal motorcycle in safe condition.
Across the river, in Kentucky, applicants are required to have a valid Kentucky driver's license and either pass the written test and the skills test, or complete a Justice and Public Safety Cabinet-approved motorcycle training course. Additionally, they need proof of insurance and an approved helmet and eye protection if they are under age 21. Kentucky does not require helmets or on riders over age 21 who have been have had their motorcycle licenses for more than one year.
Before you decide to get a motorcycle, you should check with your state bureau or department of motor vehicles to determine what the licensing and training requirements are for your state. However, even if your state does not require a lot of training or practice prior to licensing, it's a good idea to take a few training classes.
These classes exist to make sure that motorcycle riders hit the roads with as much knowledge and skill as they can, thereby reducing their risk of accidents, injuries and death. With a good class, a rider will learn how to properly assess road conditions, how to handle emergency situations like skids, and even how to fall during a collision.
Motorcycle Insurance vs Car Insurance
Motorcycles require special motorcycle insurance, even if you already insured as an automobile driver. You might be able to get motorcycle insurance through your existing provider, but it will be a separate policy designed specifically for your motorcycle.
Although automobile and motorcycle insurance are very similar, they are also very different, which is why you need two separate policies.
Motorcycle insurance is only designed to cover the unique function and handling of two-wheeled vehicles, versus automobile insurance which is designed to cover the unique function and handling of four-wheeled vehicles.
Motorcycle policies could have limitations on which parts of the vehicle are covered against damage. For example, a policy might not cover custom add-ons. Automobile policies might not have those types of restrictions. For example, the body of your car would be covered by your auto policy, even if you add a custom spoiler or tinted windows.
Motorcycle policies might allow you to adjust your coverage, so that you can pay less if you only use your motorcycle a few months each year. Automobile policies might not have that option, because people tend to use their cars much more often than their motorcycles.
Motorcycle policies might not include personal injury protection for the rider or passenger, which means they won't be covered if injured while riding the motorcycle. However, you might be able to purchase additional coverage for injuries. Automobile insurance usually includes personal injury protection as part of a standard policy in no-fault states.
While your health insurance should cover you if you are injured, it won't cover your passenger. Also, depending on the extent of your injuries, having additional medical coverage could help reduce the overall cost of your care.
The biggest issue is that if you have automobile insurance, and don't have motorcycle insurance, your auto policy will not cover you if you get into an accident on your motorcycle, or vice versa, which is why you need separate policies.
Conclusion
Because motorcycles have a high risk of injury, it's important that you have the proper training and the proper licensing before you hit the road. You also need to make sure that you have the proper coverage, so that you, or your passenger, can get the help you need if you are injured.