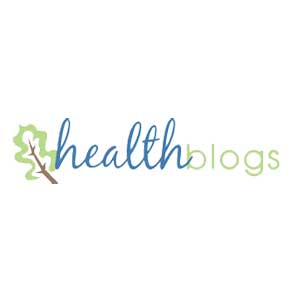 Education, licensing, and experience are required in order to obtain a career in the healthcare industry. Each of these requirements are vital components in ensuring that medical professionals have the knowledge and expertise to care for patients effectively.
However, another aspect that is often overlooked by those interested in working in the healthcare industry, as well as those looking to hire healthcare staff, is having the right personality. Personality traits including compassion, emotional stability, patience, and more are necessary for being the best at what you do.
Below is a more in depth explanation as to why such traits are needed in the healthcare industry.
Compassion (The Ability to Nurture)
Whether you're a nurse, physician, or medical receptionist, compassion and the ability to nurture is a necessary trait to have. Patients are ultimately coming to you for assistance with their health. Whether they're getting an annual checkup, have been severely injured, or are dealing with a terminal illness, all medical personnel needs to have a certain level of compassion that lets the patients know you care. Having the ability to sympathize with patients and provide a sense of comfort is not something that can be taught, it is something that comes naturally and is necessary to provide quality service.
Emotional Stability
There's no denying that the healthcare industry is very stressful and as such, those looking to work in the industry (or those looking to hire), need to be able to cope with their emotions and the varying levels of stress. From having a hectic schedule, to going through the ups and downs of medical experiences with patients, many in the healthcare industry suffer from a workplace burnout. As such, it is important to be able to maintain your emotions without allowing it to affect your quality of care.
Patience
Each patient you interact with will be different than the next. Having the patience to deal with each patient accordingly is a great characteristic to have. For example, a pediatrician must have the patience to deal with their young patients. They must also have the ability to be patient with inquisitive parents. Without patience, medical professionals run the risk of disconnecting with their patients in turn pushing them to other practices or to formulate negative opinions about medical professionals as a whole.
Effective Communication
In the healthcare profession, even the slightest form of miscommunication to lead to disastrous results. Communicating with staff, supervisors, and patients is critical to the success of any medical practice. Doctors and nurses must effectively communicate to provide the best patient experience. Medical professionals must also know how to effectively communicate with patients to ensure they fully comprehend the status of their health. When the line of communication is not open and effective, everyone suffers.
Applying for a Healthcare Position
For those interested in working in the healthcare profession, if you believe you have the educational foundation, appropriate licensing/ certifications, and the above mentioned personality traits, then you will do well in the healthcare industry. Obtaining a job simply becomes about marketing yourself to the medical practices out there and gaining industry experience. With an effective resume and the right resources, you can be well on your way to making a difference in the lives of others.
Hiring Healthcare Professionals
In need of highly qualified healthcare professionals? If you're currently looking to hire staff, it is important to look for individuals who not only have the educational background, experience, and expertise, but those who also have the personality to provide your patients with the best experience possible. When looking for the best employees, sometimes it is beneficial to receive the help of top healthcare staffing agencies. They have an array of resources that allows them to recruit only the best healthcare personnel. Based on your needs, many agencies can help you in putting together a team that will look good on paper and impress in person.
With a high burnout percentage, and an obvious shortage in the healthcare industry, having the right personality traits is equally as important as having necessary paperwork and education. Whether you're looking to make a difference, or looking for the best medical team in the area, ensuring that you (or they) have what it takes to really make a difference in the lives of patients is extremely important; not only for the success of your career (or medical practice), but for the overall quality of providing effective customer care.