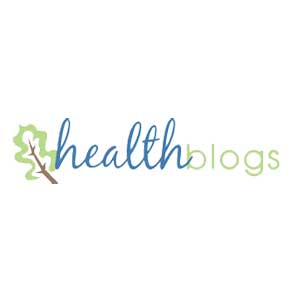 Psychology is one of the most popular subjects for students to study, which is hardly surprising, given that it's a very interesting field that can lead to a huge range of different and varied career paths. Currently, psychology ranks as the fourth most popular major among college students around the world. In the US, over one hundred thousand students earn a degree in psychology each year.
Why is psychology such a popular choice? Getting a bachelor's degree in psychology not only offers students plenty of opportunities for personal growth, but it can also lead to a wide range of varied career opportunities. If you are in the process of applying to college and are wondering if earning a bachelor's degree in psychology might be the best option for you, read on to find out more about some of the main benefits of getting an education in this field.
Prepare for a Wide Range of Careers:
Since psychology is a subject that can be applied in almost any role that requires you to work with people, getting a bachelor's in psychology can help you prepare to work in a wide range of different career paths. This post from Central Christian University offers some useful insights on what you should look for in an online bachelor's psychology degree. It recommends considering what the degree entails and the courses that are available concerning the kind of work that you want to do in the future.
Psychology is not a one-size-fits-all choice of career. One of the main benefits of getting a degree in this subject is that it can lead to a huge variety of career paths. You will have the opportunity to tailor your education and focus on various areas of specialty that are the best fit for your interests, passions, and future career goals including clinical psychology, counseling psychology, human factor psychology, sports psychology, forensic psychology, educational psychology, organizational psychology, health psychology, and lesser-known fields such as traffic and aviation psychology. In addition to this, the degree can also lead to careers in other fields including mental health, advertising, teaching, social work, law enforcement, and more.
Improve Your Understanding of People:
One of the most interesting things about getting a degree in psychology is that it will help you learn more about yourself and others. Perhaps you have always wondered why people behave in certain ways or maybe you are interested in figuring out more about your own mind, thoughts, feelings, and emotions or why you behave or react a certain way. Getting a degree in psychology is an excellent way to understand more about what makes people tick and gain a deeper understanding of people and the human mind.
Make a Difference to the Lives of Others:
Many of the career options that you will be able to pursue as a psychology graduate will enable you to make a real difference in the lives of others. If you are a helpful, compassionate person who would enjoy a role where you can have a positive impact on other people and help people change their lives for the better, a psychology degree could be the perfect choice for you. Many psychology graduates go on to work directly with patients and clients in helping roles such as counselors, psychologists, therapists, social workers, and community service workers where they can dedicate their energy and time to helping people overcome bad situations, improve people's wellbeing, and help others realize their full potential.
Pursue Your Interests and Passions:
Often, students who decide to get a degree in psychology will be particularly interested in or passionate about a certain area of this field. Maybe you are interested in the mental health of children or have always been intrigued by why some people commit a crime while others do not. Perhaps you are interested in a seemingly unrelated area, such as sports or aviation, and want to pursue a career where you will be able to combine your interest in this area with psychology and use psychological principles to improve things or figure things out. One of the main benefits of earning a degree in psychology is that there are many diverse areas of specialization to choose from with the option for you to really focus on what you are interested in the most. For example, you might want to pursue developmental psychology if you enjoy working with young children or consider social psychology if you are interested in learning more about how people behave in groups and how they relate to one another.
Enjoy Work that is Interesting, Rewarding, and Fun:
A psychology degree might be the perfect choice for you if you have always enjoyed solving either theoretical or practical problems. With various career options to get into, you are sure to find a role where you can do this regularly. Some psychologists will focus on developing solutions to real-world problems. For example, in some emerging fields of psychology such as engineering psychology or traffic psychology, these professionals will focus on making products or systems safer and more efficient for users. On the other hand, some psychologists work directly with people to help them solve complex emotional problems. Other work in research settings, where they spend their time studying people and conducting research to get a deeper understanding of the human mind and human behavior to improve scientific and medical knowledge.
Find an In-Demand Job:
Currently, there is a growing demand for psychology professionals in many settings including hospitals, schools, social services, treatment centers, non-profits, businesses, and more. Some areas of psychology are experiencing a higher demand than others including school psychology, clinical psychology, and organizational psychology. Research from the US Bureau of Labor Statistics suggests that psychology employment rates are expected to grow by around 3% by 2029. If you want to work as a psychologist or in a role that is directly related to psychology, you can get a competitive edge in the job market by earning a graduate degree and getting work experience in the field.
Make Sense of Data:
Many psychology students decide to pursue this line of study because they enjoy learning about statistics and research methods. But even if you are not the biggest fan of the research process, the skills that you will learn throughout a psychology degree including how to gather, organize, analyze, and interpret data from various sources is a very widely sought-after skill in a range of different career paths. The skills that you will learn regarding how to make sense of data can be very useful to you even if you do not decide to pursue a career that is directly related to psychology since they are in high demand in many different sectors including marketing, administration, advertising, education, science, and more.
Impress Future Employers:
Along with learning more about the human mind and behavior, a degree in psychology will prepare you for the workforce with a wide range of soft skills that are in high demand in many employment settings today. Many employers are actively looking for candidates that possess the skills that you will be able to develop and improve during your study of psychology. Some of the main skills that you will learn include the ability to communicate complex information, analyze data, and understand human behavior. These are all skills that are sought-after in a range of industries including human resources, business, advertising, criminal justice, marketing, sales, public relations, education, health services, management, and more.
Prepare for Graduate Study:
If you have decided on a career as a psychologist in the future, your bachelor of science in psychology will be the best degree program for you to prepare for future graduate study. The process of qualifying to become a psychologist often involves a lot of advanced qualifications. For example, to work as a clinical psychologist, you will be required to gain education in psychology at the doctorate level along with extensive work experience and licensing. However, even if you do not want to work as a psychologist, getting a bachelor's in psychology can be an excellent starting point for almost any kind of future graduate study. The skills and knowledge that you will develop during this degree program can lead you into various advanced educational programs in the future, including master's degrees in a range of different areas such as counseling, law, medicine, life sciences, journalism, and many more.
Study a Subject You Love:
Finally, if you have always been interested in people and what makes them tick, a degree in psychology could be the ideal choice for you. If you enjoy discussing psychology topics, have an interest in an area of psychology such as mental health or cognition, and want to learn more new facts about psychology and spend more time becoming an expert in your chosen area, this will be an excellent degree choice.
Psychology is one of the most popular degree choices for students, with good reason. Studying psychology can prepare you for a range of careers and help you develop important skills that stand out in the workplace.