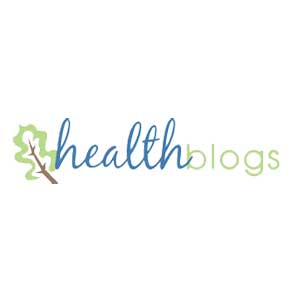 Trying to find the right career path can be exceptionally difficult. It's something that many people believe will work out on its own over time, but this is not the right approach to take. Proper (and early) planning is the best way to get yourself on a path towards a solid career, especially if you have somewhat of an idea of what you'd like to do for a living. It can't hurt to look towards industries that are looking to have a bright future, either, and the medical industry is certainly near the top of the list in the UK. 
It may seem as if working towards a career in the medical industry would require a lot of hard work and schooling, but this isn't always the case. There are certainly scenarios in which you'll need to put a lot of effort into gaining employment, however, which is why it's best to take a complete approach and start planting the seeds for a successful career. 
Here are just a few things that can help you to work towards a career in the healthcare industry, all of which are worth considering.
Apply to the Right University Programs
If you're still in the midst of applying to schools, you're actually in the perfect spot to start building a career in the healthcare industry. The best thing you can do for yourself when applying to schools is to take a very close look at each program you're considering. Think about the school's reputation, but also be sure to look into the details of the program. Does it sound like something you'd be interested in? Is the learning curve potentially too high to handle right off the bat? These questions and more will help to guide you when choosing a university program.
As degrees become more and more pertinent in the professional world, the importance of where you graduate from is only going to increase, and this is especially true in the world of healthcare. Some universities – Cambridge and Oxford, for example – have excellent reputations as being leaders in the medical field, and holding a degree from one of these programs will give you quite a boost when it comes to finally trying to land that first job out of university. Keep this in mind, as you should always strive to gain acceptance at your top school or schools if at all possible. 
Consider Your Options for Employment
Not everyone who wishes to gain employment in the field of healthcare wants to be a doctor or a surgeon. There are so many different types of jobs in this field that it can be head-spinning, and what's important to remember is that there is truly something for everyone. Those who tend to excel at organisation, for example, would most likely find their niche in healthcare administration. Have a strong interest and working knowledge in technology? Medical billing and coding might be the right fit for you. The latter career not only offers flexible hours, but typically comes along with a high rate of pay (visit http://online.bryantstratton.edu/medical-reimbursement-coding/ for more information). The UK is rife with opportunity and jobs in the medical sector at the moment, many of which offer a substantial rate of pay.  
You don't need to make any final decisions when choosing a career path to work towards, but having at least a general idea of what you'd like to do will help you to streamline your approach. Take the time to shadow someone if at all possible, as this will help you to gain a better understanding of day-to-day operations in whatever type of job it is that you're interested in.
Take Advantage of Whatever Opportunities Present Themselves
As you go through your time at university, you'll no doubt come upon opportunities that can help you to better prepare for a carer in the healthcare industry. It could be a guest lecture, a chance to shadow someone in a professional setting or even a volunteer opportunity. Schooling can be a stressful and difficult time, but you should do whatever possible to incorporate these opportunities into your education. After all, there's no better way to learn than in a real-world setting, no matter how many textbooks you might have sitting on your shelves. 
Sometimes sitting and waiting for these opportunities to pop up simply isn't enough. You might find that you need to keep an open set of ears and eyes during your time at university, always looking for opportunities that can help push you towards securing employment upon graduating. Don't hesitate to branch out and visit other leaders in the field, too. After all, there are 32 medical schools in the UK that have recognition from the General Medical Council – there's a lot of knowledge to be had. 
Securing a good career in healthcare is certainly not something that happens overnight, but it can be made much easier if you take the time to go above and beyond.