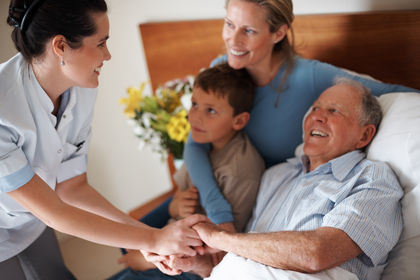 The chances are you may have an older loved one that you're concerned about and want to offer this person your home. This may allow you to be able to keep a close eye on this person and can even decrease the amount of worry you have daily for this individual. However, you will want to do all you can to ensure this transition will go well for you both. Being aware of tips that can assist in knowing what to do in this situation is sure to be ideal for you.
Tip #1: Set up a medical alert system
If you want to be acutely aware of the safety of this individual at all times, you may want to set up medical alerts for seniors. This can be achieved with ease, and you will have the peace of mind in always knowing your loved one is a button push away from help.
This device is ideal for your loved one to have on hand while you're away at work or simply out running errands. It can be a real challenge to be at home all the time you lead a busy life, and this is one thing that can be helpful.
Some of the benefits of this type of system do include that it's affordable and offers around the clock service. You simply may not find anything else like this that meets your needs.
Tip #2: Make the home senior friendly
It's a great idea to find ways you can work to make your home easier to use for older people loved ones living with you. Of course, you may need to find ways that can help with aging and elderly care in this situation.
Listed below are some things you can do in your home to make this happen:
Avoid having too many small rugs down that could cause your loved one to slip and fall.
Put railing on all of the staircase areas in your home for this elderly person to hang on to at all times.
Don't leave any clutter on the floor or kid toys because this could cause your loved one to have an unfortunate accident.
Make things easier to get access to if your loved one is in a wheelchair and can't walk around with ease.
Redo the bathroom area
One of the chief places an elderly loved one is likely to face maneuverability and access challenges is in the bathroom. This makes it a great idea to do all you can to make this area more friendly to use for an older individual.
Some things you will want to be sure to do is put a handle or rail near the toilet to allow this person to get up and down with ease. Additionally, you will want to take some time in the shower area to make it as user-friendly as possible with age.
Some things you can do around the shower is put up railing that can help this person take a bath with ease. Be sure to put down mats that can prevent falls from occurring while in this wet area of the home at all times.
Using a private space
Of course, allowing this person to have the full range of your home is ideal, but you will want to find a private space for your loved one to live in each day. This can be the best way to avoid a number of situations that could not allow an elderly person to have a higher quality of life.
For instance, you may want to consider the attic or basement for your loved one to sleep in and have time alone. Studies do show the average size of the attic is 1,000 square feet and this is ample room for one person to live.
The key to feeling better about the quality of life of an older loved one may depend on finding a place in your home for this individual to live. This is sure to be helpful for you both and may be easy for you to get accomplished!