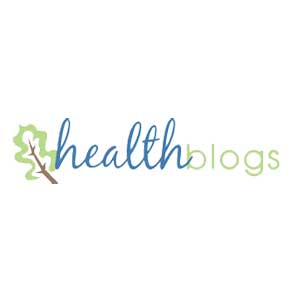 A campfire in front, stars above and nothing but miles of wilderness in every direction. Indeed, there's nothing like hitting the open trail and exploring America's forests, deserts, lakes, parks and public lands.
And plenty of adventure seekers seem to agree. Our thirst for the outdoors is rapidly on the rise, as more than 300 million people visited national parks in 2018 — and with that comes the desire to adventure further into the wilderness.
Longer hikes lead to better rewards but also come with a greater need for safety awareness and preparation. In that same vein, the gear on our backs matters just as much as the route on our map, so here are the five things you should double check to ensure you stay safe during your next outdoor adventure.
1. Body Warmth
When hiking or camping, particularly in cooler conditions, it's all about wearing the layers. While you might be comfortable in shorts and a T-shirt during the day, you likely need something more substantial at night. And no, you can't just rely on a campfire to keep you warm when the sun goes down. Here are three pieces of gear to keep in mind to ensure proper warmth:
Quality Sleeping Bag: Find one that's properly rated to the temperatures during your trip. When in doubt, get a bag that's warmer than you need in either synthetic or down fill.
Durable Tent:This way, you'll help to keep out the elements and stay safe from wildlife. Wind is the enemy of warmth, especially at night, so you definitely don't want to bring a tent that will succumb to a strong gust. Instead, get a tent with a good tarp/shell and learn how to stake it down properly.
Comfortable Mid-Layer: You'll want to wear a durable mid-layer between your shirt — this is also referred to as your base layer — and your rain jacket or outer layer. A packable down jacket is easy to store in your backpack.
2. Weather
Speaking of the rain layer, precipitation can occur in just about any environment. Of course, it doesn't matter if you're in the desert or the rainforest, as every adventurer needs to pack a quality outer layer that will protect them against a torrential downpour that can turn even the best down jackets into wet blankets.
The best rain layers do more than keep water out. They're also breathable to keep your body cool and wick away moisture to ensure nothing seeps in and everything stays dry. As such, be on the lookout for weathertech options for your rain jacket that feature these attributes.
3. Nearby Wildlife
Don't panic: The chances of encountering dangerous wildlife while hiking and backpacking is extremely low. The few times it does happen, however, is often blamed on poor food management.
The same food we enjoy eating is also something wildlife wants to consume, too. Thus, when you're careless about food scraps around your campsite, the chances of an animal approaching when you least expect it increases. Here's how to keep that from happening.
In places with brown and black bears, eat meals away from your campsite and bring nothing with a scent into your tent — even toiletries.
Never feed a wild animal, even the cute ones. This makes them comfortable around humans and more likely to attack you for food in the future.
Hang your food at night or store it in a bear canister to prevent animals from getting in to your stash while you sleep. Once they taste human food, they'll want more.
4. Water Availability
Always carry more water than you think you'll need during a hiking or backpacking trip. Hydration and water purification are important in the wild. If you need to refill your water bottle or hydration pack, know how to keep it clean to prevent illness with these tips:
Carry a water purifier that pumps or squeezes water through a filter to remove dirt, bacteria and even viruses.
Make sure water purification tablets are a staple in your first-aid kit in case your water filter fails.
When in doubt, boil water for at least 60 seconds to kill any harmful bacteria.
If you do encounter an animal in the wild, don't panic. While the chances of an attack are still low, this survival guide will instruct you how to handle each scenario depending on the animal you see. For the most part, spotting wildlife is a sight to remember and part of the backcountry experience.
5. Health and Wellness
Your first-aid kit shouldn't merely contain water purification tablets. You can order lightweight first-aid kids that are pre-packed with some basic hiking essentials, but make sure yours has the most essential pieces, including:
Antiseptic wipes and ointment
Assorted bandages
Gauze pads
Medical tape
Blister treatment
Ibuprofen (or similar anti-inflammatory)
Anti-sting cream
Antihistamine
Aspirin
Sunscreen
Blister pads
Many first-aid kits come with much, much more, but these are the essentials to get you started.
Make Some Memories
Despite these warnings, hiking and camping is a safe activity that thousands upon thousands of people enjoy experiencing. Keep these five W's in mind, and you'll bring home fantastic memories from the trail each and every time.