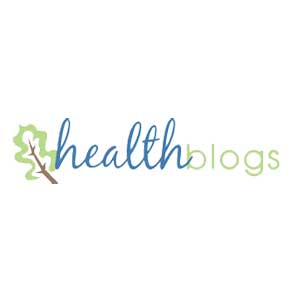 When it comes to the field of nursing, the possibilities for career progression are endless. If you're willing to devote extensive amounts of time and effort to the cause, quite simply, there's no telling how far you could go in this particular profession.
Because new challenges arise each day in this field, taking your career as a nurse to new heights is never going to be easy. On a daily basis, patients will make your work more difficult than it needs to be, new medical conditions will surface, and your hospital may even seek to hold you back. If you're serious about climbing your career ladder, though, you'll put in the hard work required to ensure that these plights do not affect you. Rest assured, it'll all be worth it when you're sitting pretty in your position as a nurse practitioner!
To see how you can advance in the field of nursing, be sure to read on.
Earn yourself an advanced degree
In order to take a big step forward in the world of nursing, you're going to have to take a step back into the world education. Quite simply, you're going to need an advanced degree on your resume if you're to open the right doors for yourself going forward. Some of the benefits you could stand to reap with a postgraduate degree tucked under your belt include:
An immediate salary boost
Far higher earning potential in the long term
Your peers having more respect for you in the field
Having the chance to become an educator somewhere down the line
An improvement with regards to shift flexibility
The opportunity to enter into leadership roles
To the point, the postgrad degree you're going to need is a Master of Science in Nursing Family Nurse Practitioner degree. Aside from the career benefits you will stand to reap once you've graduated, this kind of program will be sure to broaden your nursing expertise and really hone your caregiving skillset. For one, you will garner a better insight into the provision of holistic primary care to patients across the lifespan, from birth to old age.
To ensure that you are able to cope with the demands of such an intensive course, it's advised that you enroll yourself on a program that actively helps students to make the shift from associate's degree to master's degree. You can find an ADN to MSN FNP program at Carson-Newman University. By taking this kind of route with your education, you will be able to step up to the demands of being a family nurse practitioner without having to worry about having gaps in your knowledge. The fact that this course is 100% online only makes it more of a comfortable environment to learn in, as you'll be able to study in your own time.
Get certified in different areas
Staying in the same area of nursing for the duration of your career will only ever hold you back from realizing your full potential. You need to try out different things and expand your working knowledge if you're to truly take your career to new heights.
With a postgraduate degree on your resume, you will be able to apply for certification in several different nursing areas, some of which include:
Family nurse practitioner
Nurse anesthetists
Nurse specialists
If you want to take a completely different route in your nursing career, then you could even go down the path of becoming a legal consultant. Doing so will see you share your expertise with legal entities in order to help them sort out legal medical issues, such as claims of medical malpractice. Just know that, should you embark in such a direction in your career, you will find yourself working closely with attorneys, judges, and juries each day rather than patients.
Expand your skill set
In order to cut it in the higher echelons of the nursing career, you need to know your stuff. For this reason, you have to resolve to continually learn new things and expand your nursing skill set wherever and whenever you can.
There are a plethora of ways you can do this without burying your head in a book or reading through tedious journals online. You could, for example, assist the surgeons in your hospital the next time they have a minor procedure planned. Basically, if any opportunities arise for you to try something different and learn something new, take them.
If you want to advance in the field of nursing and take your career to new heights, it's essential that you put the advice laid out above into practice sooner rather than later.