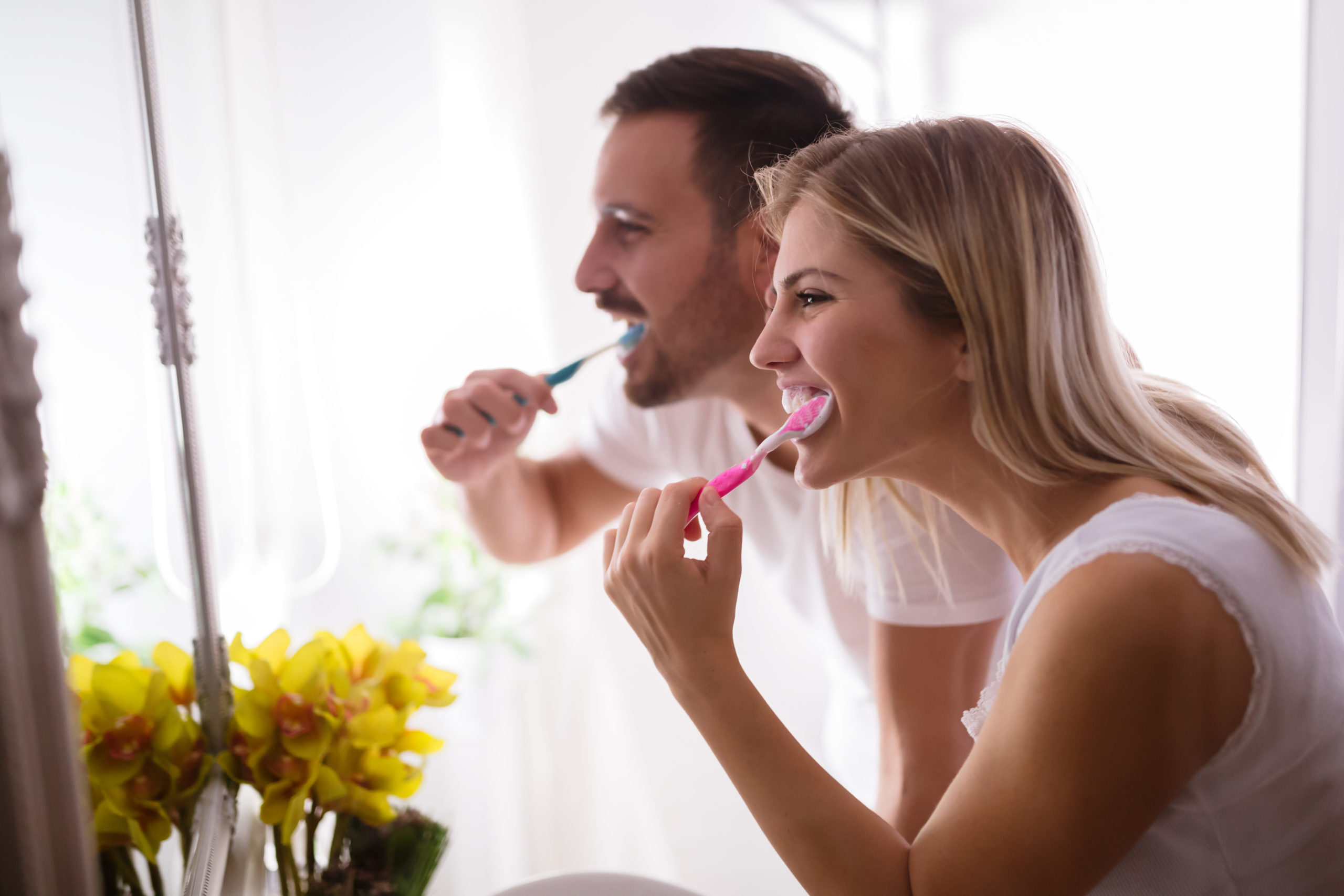 We all know how important it is to look after our teeth and gums. With gum disease affecting nearly 50% of the population, there are changes that you can make to your oral hygiene routine to ensure your teeth are clean and healthy. Whether it be using the right brushing technique or regular flossing, here are five ways to keep your teeth healthy.
Brush Properly
If you're not using the correct brushing technique, you could be doing more harm than good to your teeth and gums. Whether you use a manual or electric toothbrush, it's important that you take your time and move the toothbrush in a gentle and circular motion. Doing this will help remove a build-up of plaque. Once plaque hardens, this can lead to gingivitis (early gum disease).
Use a Fluoride Toothpaste
Many people make the mistake of picking up the first toothpaste they see on the shelf. The next time you go to the market, make sure the toothpaste you choose contains fluoride. As a mainstay in oral health, fluoride can help protect you against tooth decay. Fluoride works by fighting germs that can result in tooth decay, helping to provide a protective layer for your teeth.
Floss Regularly
As Elite Dentistry tells their clients, it's just as important to floss as it is to brush your teeth. Food is notorious for getting stuck in between teeth, so to reduce plaque, lower inflammation, and stimulate the gums, you should be flossing your teeth. You may also want to consider using interdental brushes that can work just as well in removing food and plaque build-up between teeth.
Consider Mouthwash
Many people avoid using mouthwash as they aren't sure how they work. If you use mouthwash as the last part of your oral hygiene routine, this can help to reduce the amount of acid in your mouth, as well as removing plaque in hard to reach areas. With a variety of brands to pick from, it can be hard to know which is best, so make sure that you ask your Simi Valley dentist for recommendations.
Lifestyle Changes
There are several lifestyle changes that you can make in order to keep your teeth healthy. Those who smoke are at a much higher risk of developing gum disease, so it's crucial that you stop smoking in order to protect your teeth. You should also avoid drinking sugary drinks, and instead, follow a healthy, balanced diet.
Finding a Dentist
It's important to find the right dentist who can help keep your teeth and gums healthy. Elite Dentistry of Simi Valley provides a full-service state-of-the-art technology approach to oral health care. The dentist offers a range of services, such as emergency dental care, wisdom teeth removal, and treatment for gum disease.
To reduce your risk of gum disease, make sure that you brush your teeth properly, use a fluoride toothpaste, as well as flossing regularly. There are also lifestyle changes that you can make which can significantly improve your oral health, such as stopping smoking and avoiding sugary drinks. Reducing your risk of gum disease is crucial, so make sure to take all the tips listed on board.