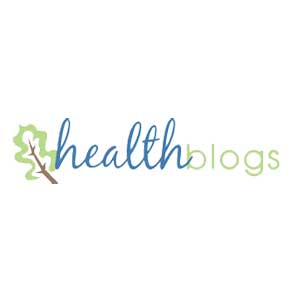 Becoming a nurse is not easy, and you will be required to dedicate several years to your training. However, nursing can be a highly rewarding career with excellent job prospects. You will have the chance to help people in a significant way and play a crucial role in the healthcare system.
If you are thinking of training as a nurse, then you must have a good understanding of the process and what will be involved. Here are the key steps you should take if you want to become a nurse:
Check that you are suited to the role
Nursing can be a highly rewarding profession, but the role will not suit everyone. You must have a realistic understanding of the job and what it entails. According to hosthealthcare.com, some of the top disadvantages of being a nurse are long working hours, dealing with difficult patients, and handling high-stress situations. That said, there are also plenty of advantages to working as a nurse, and a nursing career can be ideal for someone with the right skills and personality traits.
Every career has its advantages and disadvantages, and nursing is no expectation. Consider the pros and cons of nursing and decide whether this is the best career choice for you. You can learn about the day-to-day role of a nurse and decide whether it is the right career for you by completing work experience in a nursing setting or speaking with professional nurses.
Complete a nursing degree
You will need to complete a nursing degree if you want to become a qualified nurse. There are various routes to a nursing qualification:
Licensed Practical Nurse (LPN) – This is the fasted route to become a nurse, and most courses take just 11 months to complete. However, LPNs are restricted in their scope of practice and earn roughly half of what registered nurses (RNs) earn.
Associate Degree in Nursing (ADN) – These programs are usually two years in length, and you will be qualified as a RN once you complete the program. That said, many employers prefer RNs with a bachelor's degree and offer them higher starting salaries.
Bachelor's of Science in Nursing (BSN) – These programs typically take four years to complete and are considered the gold standard for students wanting to become a RN.
Accelerated Bachelor's of Science in Nursing (ABSN) – Students who already have a bachelor's degree in a relevant subject can complete an accelerated bsn online and earn RN status in just 16 months.
Explore the different routes to qualification and choose the best program based on your lifestyle and learning preferences. For instance, an online BSN may be the best option if you are currently working or have family responsibilities and want flexible, self-paced learning.
Gain pre-nursing experience
Aspiring nurses should gain as much pre-nursing experience as possible. Placements and internships will give you insight into the industry and the day-to-day role of a nurse. It will also give you the opportunity to explore different nursing specialties, expand your professional network, and improve your nursing resume.
NurseJournal.org advises that you can build nursing experience by taking advantage of internships, volunteering in a healthcare setting, or finding a professional mentor. Don't be fussy when it comes to internships, and try to gain as much experience as possible across a broad range of settings. Keep in mind that the top internships and placements get filled months in advance, so don't leave your applications to the last minute!
Pass the NCLEX-RN exam
All registered nurses must complete the NCLEX-RN exam before applying for a nursing license. The main purpose of the NCLEX exam is to access a graduate nurse's ability to provide safe and efficient nursing care. The exam consists mainly of multiple-choice questions, and the amount of questions depends on the applicant's performance. The NCLEX exam is an in-depth test that lasts up to six hours, and applicants are required to answer 75 questions and 265 questions during this time.
Make a detailed study plan to help you prepare for the NCLEX and give yourself plenty of time to revise. You should buy test prep resources like practice exam books and sit past papers to help you prepare for the exam. Read this ~` for tips on how to pass the NCLEX exam the first time.
Apply for a nursing license
You can apply for a nursing license once you have earned the necessary qualifications and passed the NCLEX exam. The nursing licensure criteria vary between states, so make sure you check what is required in your location ahead of time.
Consider earning an MSN
An MSN (master's of science in nursing) is a postgraduate degree that equips registered nurses with advanced skills and knowledge in their chosen field. Most MSN nurses go into specialist or senior roles such as nurse anesthetist or clinical nurse specialist.
Getting an MSN degree is not cheap, and the program typically takes two years of full-time study to complete. However, nurses with an MSN generally have better career prospects and earn an average of $32,000 more than BSN nurses, according to nursingprocess.org. Weigh up the pros and cons of earning a MSN and decide whether a postgraduate nursing qualification is the best option for you.
Write a great resume
The final step to becoming a nurse is to apply for entry-level positions and secure employment. Many nurses work in hospitals, but you can find positions in many environments such as private practices, prisons, schools, and care centers. Take the time to write a quality nursing resume that will win over hiring managers and help you land your dream nursing role.
Summary
A career in nursing could be perfect for anyone who has an interest in healthcare and wants to help people. Training to become a nurse is a lengthy process that requires several years of training, but it can lead to a satisfying and rewarding career. If you're interested in working as a nurse, research the role and understand what will be involved before enrolling in a nursing program.