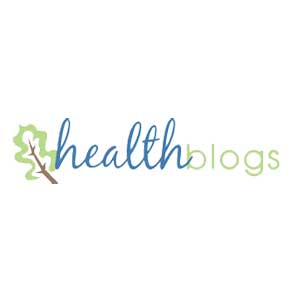 The popular trend that's happening in the marijuana industry for medical patients is vaporizers. They provide many different types of health benefits for the user and help save money over time. It is an investment you'll surely be glad you made after you realize all the benefits that are put into place when owning a vaporizer. There are many high quality herbal vaporizers for sale, you just have to find the right one that won't put a dent in your wallet.
Lets go over the 3 best vaporizers by type. (desktop, pen, portable)
Haze Portable Vaporizer
The Haze vaporizer is an amazing unit. It is the only and first dual portable vaporizer that has a double chamber where users can simultaneously vaporize their favorite waxes or oils and vaporize marijuana or dry herbs at the same time. It has 4 different temperature settings you can use and won't ever reach your materials to the point of combustion. The Haze is truly a high quality vaporizer that many people are trying to buy.
Compact Design
With the small portable design that looks like a flask, the Haze vaporizer is only 3î wide and can carry a lot of materials. It has a secret compartment where you can store your mouthpieces and also has a steel double chamber for high quality vaporization without any nasty metallic taste.
Unique Vaporization
The Haze is a complex portable vaporizer and has many different unique features that power the vaporizer. The most interesting feature is the cooling system as the reservoirs will push down the vapor and the convection heating will pull the air back up through the mouthpiece. This results in cool, clean, purified thick vapor that no other vaporizer can match.
It is a true experience for a portable vaporizer that you really need to try if you want to experience and upper class type of vaporizer. Your investment is protected with a 10 year warranty on anything that breaks. The Haze portable vaporizer only costs $249.99.
Atmos Boss Pen Vaporizer
The Atmos Boss is a truly unique vaporizer that has enhanced features that surely top its predecessors the T-Vape and Atmos Raw. With a high quality powerful embedded heating chamber, it gives users precise temperature control settings to be able to use at a good setting without any worries of combustion.
Strong Design
It has a titanium build making It one of the strongest vaporizers. Even if you drop it, it'll not even make a dent as it is scratch proof. The laser engraved lining around the outside of the shell is just another cool feature Atmos has come up with.
Enjoy one high class vaporizer, purified vaporization for anyone that loves to vaporize. The Atmos Boss costs only $159.99 and comes with a 3 year warranty in case anything should happen.
Da Buddha Desktop Vaporizers
The Dabuddha is a great functioning convection vaporizer, strictly for marijuana enthusiasts. It is one of the most cost-effective and well-built handmade vaporizers. It is made in the USA by 7th floor and pride and workmanship gets put into every unit that's sold. It uses ground glass connections with a glass-on-glass hands-free experience. Using advanced temperature control settings, the user can adjust the desired temperature with 5 different heating levels. This is a true desktop vaporizer everyone would need to try.
Cylindrical Design
The DaBuddha was designed to gain optimal air flow at the pre-set temperatures. The air resistance provides the highest effective cooling effects so the vaporizer never overheats the chamber. It is a whip-style vaporizer that has a large bowl chamber that can hold over 3.5 grams of marijuana.
The DaBuddha comes with a high quality padded storage bag, traveling is a breeze. For only $159.99 you get all the accessories included and the storage bag with the DaBuddha vaporizer. It is a great desktop vaporizer everyone needs to try.
Vapor Enthusiasts
If you truly love vaporizing things, you need to consider these 3 different types of vaporizers. These units are the best vaporizers In their class and are always becoming sold out for a good reason. The best vaporization experience out of any vaporizer you've ever seen.