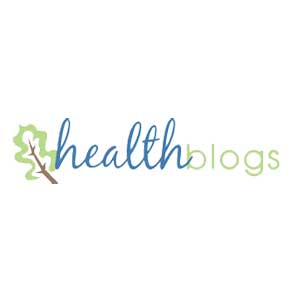 If you have recently discovered a passion for fitness, perhaps by taking up a new gym related hobby, by powering through with an old New Year's resolution or by meeting a big weight loss or muscle building goal, then you may be feeling like you are at your happiest when you are exercising. You may also be feeling like you want to spread the word about how good getting fit has made you feel and help other people to get the same benefits.
It is not uncommon that when someone falls in love with fitness and exercise, they start to think about whether it is something that they could be doing more with. Perhaps you are wondering if you could become qualified to teach your own classes in your favourite fitness activities, or even become a personal trainer and work with people on their fitness as your full-time job.
Here are some things to consider if you are thinking about a possible business or career opportunities you could pursue using your passion for the gym:
Personal Trainers
Personal trainers tend to come in two varieties. There are full-time personal trainers who work at places like gyms, spas, health clubs and hotels, who work with all members to help them reach their own specific goals. This can be a good option if you like the idea of working with all different types of people, from those with high athletic goals through to those looking to lose weight or rehabilitate after an injury. It is also the best choice if you want a steady full-time job where you don't have to worry about bringing in your own customers, or marketing.
Then you have personal trainers who work on a private basis. These may be people who specialise in certain things, for instance, personal trainers who specialise in training runners or bodybuilders, or who mainly work with older people or very overweight people, or they may work with just as diverse a group of clientele as those who work in gyms. These trainers work very closely with their clients and may also do things like create meal plans and be available to give them extra help and advice by phone or message – things customers don't typically expect from the trainers at their gym. This can be a good choice if you like the idea of being your own boss and working at times that suit you, and if you want the close relationship with every client where you can really see the rewards they are getting from the work you do with them. It can be more difficult to get started, however, because you will need to find your own customers.
Qualifications
The qualifications for a personal trainer will depend on what you want to do and whether you are looking for employment or to work privately, though at the minimum you will need appropriate insurance and certifications. There are various routes to becoming qualified to work as a personal trainer, such as this Hendon PT diploma course for people in the London area. You'll need to learn about things like anatomy, nutrition, and sports psychology as well as, of course, about exercise, and the training can be really interesting and rewarding.
Fitness as a Side Job
If you don't like the idea of changing careers altogether and becoming a personal trainer, you can also consider ways that you could be making a side income from helping people with fitness-related training. If you are interested in a specific sport or activity, a good way to do this could be starting a class at your local gym or leisure centre. A lot of classes that involve fitness are in high demand, so if you can teach a certain style of dance or you are at an advanced level in a martial art, then teaching a couple of nights a week could be a fun and rewarding way to make some extra money and enjoy your spare time, as well as possibly leading to other work opportunities in the future, such as private lessons and coaching. You can also consider teaching more general fitness classes, such as core training or aerobics if you aren't specialised.
As you can see, there are definitely ways that you could turn your enthusiasm for exercise and fitness into a bigger part of your life, by pursuing a full or part-time career in training other people.