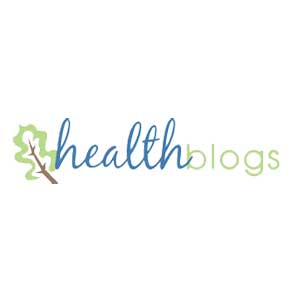 Protecting our teeth is the gateway to good health. There has been a stark rise in the number of dental disease cases in the US, especially among the young. Issues such as gingivitis, gum disease, and tooth decay can lead to tooth loss. Bacteria and other dirt can get stuck to the plaque on the tooth surface and swallowed, leading to more serious conditions further down the line.
A dental hygienist's job is to examine the patient for signs of dental diseases such as those mentioned above, and to work with the patient to come up with a plan for how to care for their teeth, gums and general oral hygiene.
Although a dental hygienist's role is usually part-time, the entry requirements are strict, and the job is highly skilled. Hygienists are usually required to have an associate degree in dental hygiene, which can take up to three years to complete, and hygienists are required in all states to be licensed in some way.
If a hygienist wishes to advance their career, taking a  BS in Dental Hygiene online is a great option.
Dental Hygiene Job Prospects
The dental sector is rapidly growing in the United States. Not only are dental issues on the rise, but with our love of bright white teeth, cosmetic dentistry is also a booming industry. Hygienists are required in both general dental settings and cosmetic dentistry settings for their skills and knowledge when it comes to oral health.
As oral hygiene is becoming more and more important to the nation, and the wider medical field is increasingly linking dental hygiene to good overall health, the role of a hygienist is becoming even more sought after, commanding an average annual salary of over $76,000.
While the initial education requirements for a dental hygienist takes around four years to complete, climbing the career ladder can take a very long time without supplementary courses to support your experience.
If a dental hygienist is serious about advancing their career, there are several paths they may take, from working in private practice to public health, and even slightly different branches into administration, management, or education.
Private practice is where most dental hygienists will work, and this will probably form the basis for an interesting and varied career. In this way they can help patients look after their oral health as part of a One Health outlook that many practitioners are now taking.
Being a dental hygienist is not just about working with patients on how to better clean their teeth. The clinical role of a hygienist is becoming more complex. Hygienists are now expected to be involved in pain diagnosis, evaluation, and implementation of treatment plans, intervention cases, and working to control oral disease along with other healthcare professionals.
Some of the varied settings a hygienist may find themselves working include:
Private dental clinics – the bread and butter of many hygienist's careers
Community healthcare settings
Hospitals – sometimes in dedicated restorative dental departments
Schools – working to educate children on good oral hygiene
Prisons
Nursing Homes