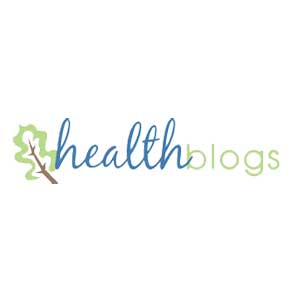 Being a mother is a privilege and was something you couldn't complain about up until recently. Suddenly, the pressures of being a mother are finally seeing the light, and some of the unfortunate effects of being mom, like burnout, are getting the attention they deserve.
What is the Mom Burnout?
Okay, the first thing that needs to be understood is what a mom burnout is. Most experts say a mom burnout is when a mother breaks due to the pressures of being a mom. Parenting can be stressful. Your body and mind can only take so much stress before shutting down momentarily.
The shut down of your emotional and physical health can manifest in several ways. For a long time, mothers went through these types of burnouts on their own because no one was paying attention, but thankfully, that's no longer the case. Since people are finally paying attention, there are clear signs that mothers can look for telling them they might be experiencing this type of burnout.
Signs You're Experiencing the Burnout
One sign that you might be going through this type of burnout is if you start to resent your children. Kids will misbehave sometimes, but a parent who is not stressed should be able to control their emotions. A parent who is emotionally exhausted doesn't have that kind of control and could grow to not only resent their children but some may even say hurtful things.
Mothers experiencing a burnout might also start to feel less accomplished. Most people feel good about what they get done in a day. A mother usually accomplishes a lot, but the emotional exhaustion can sometimes blind you and make you feel like you've failed. On top of all that, the social pressures of 'just sucking it up' as a mother make things even harder on moms.
Your motivation or passion may fade, thanks to this breakdown. You might develop anxiety or even unexplained fatigue. All of this needs to be dealt with as soon as possible for the good of your health and children.
What Can You Do to Deal With it?
You must do your best to figure out how to do something about what you are going through. Of course, talking to a mental health specialist is vital, but you can take additional steps on your own, like the following:
Promoting Peace
It may be a good idea to do a few things to promote peace in your life. Ideally, you could take a break from your children to get a little you time, but not every mom has that kind of freedom. For now, with schools closed and work from home policies strictly enforced your options to create individual space have dwindled to none. Before diving into solutions, take a second to consider a few simple ideas that could amplify your relaxation: a cbd oil tincture, aromatherapy diffuser or just opening your curtains in the morning can help promote a relaxed attitude and encourage peace of mind.
Take a Break
Don't indulge in social media for too long. You'd be surprised how often mothers find themselves comparing themselves to other parents. Social media has a way of helping mothers highlight the good stuff, and this could stress people out. Take a break from all of that, and do something that gives you gratitude and promotes your well-being.
These are just some steps you can take to try to beat this burnout though this is going to take a long time. Try to be patient with yourself because you might be adding more stress to yourself if  you put too much pressure on yourself.