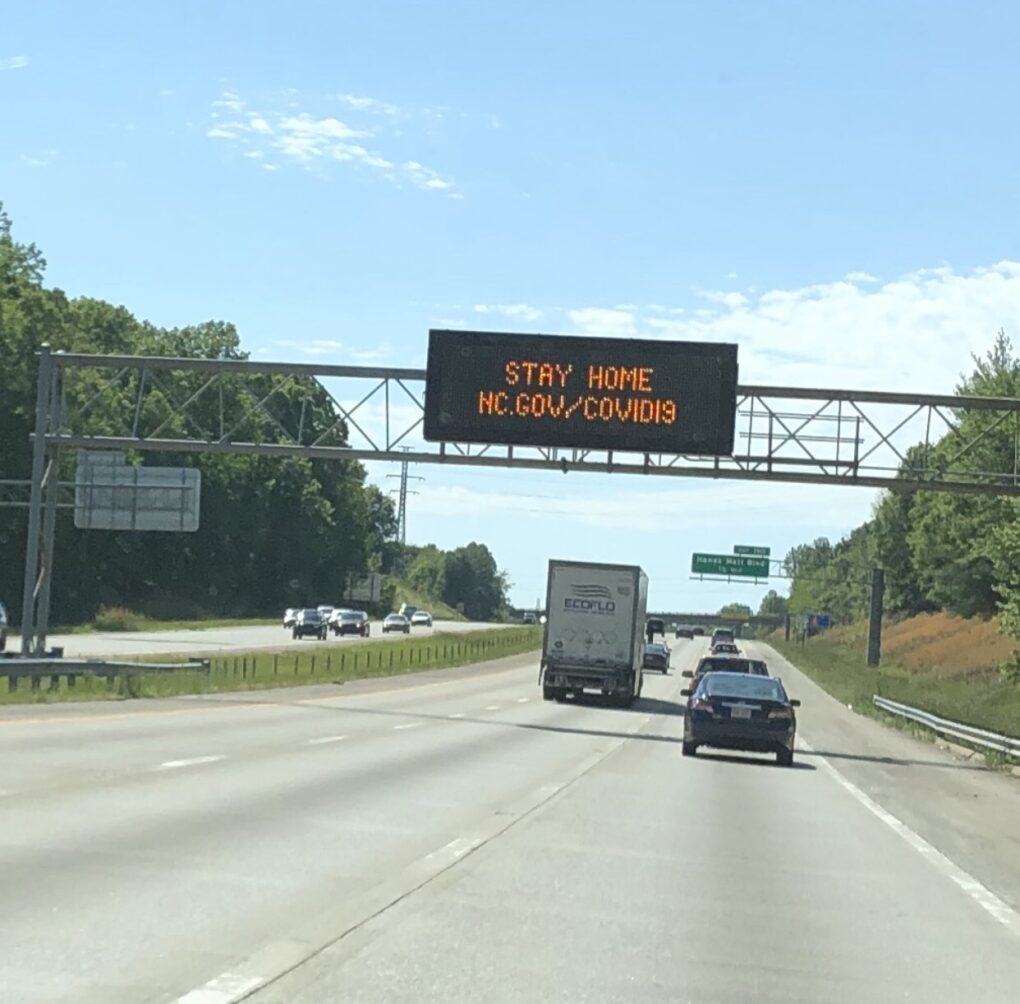 North Carolina started its Phase Two of re-opening on May 20, 2020.  It didn't mean much to me.  I'm still staying home as much as possible.  I'm one of those vulnerable people because I have cancer and am undergoing treatment.
The virus is still out there.  I wish people would be more careful.  In our own county, the number of cases and deaths keeps rising.
I've been out to go to medical appointments or for curbside pickup for things I need.  I've noticed that traffic looks like it's back to normal for this area.  Nothing like the featured image in this post.
I haven't had any meals not cooked at home.  I think I'll keep it that way.