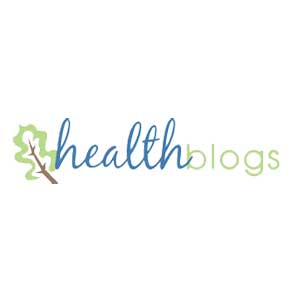 Stepping out of nursing school as a newly graduated, registered nurse can be both an exciting and emotional experience. After sacrificing time and energy to study to be a nurse, living on a tight budget, attending classes and racking up hours of real-life nursing experience, you've finally hit your goal and made it to where you need to be. Nursing is a career with several amazing opportunities for progression and career growth, so your journey certainly doesn't need to finish here. For many successful nurses, it's a lifelong journey of learning new things and improving their skills. If you can't wait to take the next step in your nursing career, here are some top tips for progression that you could use.
#1. Get Your Master's Degree:
Although nurses are enjoying a higher demand than ever before nationwide, getting your master's degree in nursing will help you stand out from the crowd and allow you to take your career to the next level as quickly as possible. And if you want to hit the ground running with work and aren't prepared to miss out on hours of working in your full-time nursing position, you can even take your master's degree online; this program – https://online.walsh.edu/programs/online-msn-fnp – will qualify you as a family nurse practitioner, and you can study from home at flexible times suitable for you, allowing you to fit it around your career and juggle both in a way that's much easier compared to attending classes on campus.
#2. Find Your Area of Specialization:
Nursing covers a wide range of jobs in healthcare. If you're freshly graduated, you may have already determined which areas of nursing you prefer during your studies, or you may need more time to work as a nurse and explore different options, in order to find exactly what you'd like to do as your career. It's a good idea to try and gain as much experience in different areas of nursing as possible; if you can take extra shifts on different wards, for example, this will help you get a better idea of not only what you enjoy the most, but what you are good at – eventually helping you to determine your chosen area of specialization. Then, you can take further study programs and gain more qualifications to improve your knowledge of that area.
#3. Try Teaching:
Are you passionate about nursing and want to inspire others like yourself to be the best nurse that they can be? If you want to make a difference to future generations of nurses, you might want to consider teaching nursing as a career. In order to teach nursing to others, you will need to improve both your experience and your qualifications; most of the time, you'll be required to have gained at least a master's degree in nursing, if not a doctorate. You will be working in conjunction with both a nursing school and a hospital or other healthcare provider, and your job will likely involve both teaching in the classroom and offering hands-on support and guidance to student nurses gaining work experience on the job.
Finally, if you've decided that working as a nurse isn't for you, there are laboratory careers, healthcare administration, and much more to consider.