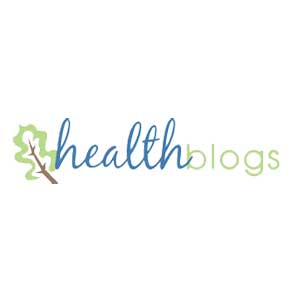 Eating Disorder Treatment
At Harmony Place Mark Schwartz, clients get treatment from two renowned personalities of the medical and health world i.e., Mark Schwartz and Lori Galperin. These therapeutic experts have edited and written chapters in the authoritative books of eating disorders. They join hands with their most efficient team and treat different times of disorder eating, such as Binge Eating Disorder (BED), Anorexia, and Bulimia.
Connect Dots between Eating disorder and Addiction.
There is a close connection between an eating disorder and addiction. Sometimes, a patient leads to a point where his disorder turns to addiction. For example, using laxative and diuretic at the dangerous level, going from regular exercise behavior to compulsory, and vomiting after eating becomes habitual. This whole situation continues and transforms into an addiction, and a person loses control over his behavior. He keeps repeating all those dangerous health activities regardless of the fact of how they are contributing to the loss of health, job, and family. In extreme cases, this eating disorder can become an addiction and potentially causes death.
At Harmony Place Monterey, the goal is to fully educate every client about his eating disorder that may lead to an addiction.
What makes Harmony Place Eating Disorder Program So Special?
Dr. Mark Schwartz Harmony Place takes care of his client and helps him restore control over behavior such as purging, restrictions, obsessive thinking about food, weight, and appearance. This eating disorder center offers an outpatient treatment that deals with any probable relapse. The purpose of this whole program is to help understand what holds them back and how to face their life fears about their appearance. People who need more than an outpatient program can enroll themselves in a Day treatment program, which lets them make the most from the group and team support. Clients can practice routine life activities and get rid of the obsession of any kind through exposure and self-evaluation. Mark Schwartz Harmony Place teaches clients how to have a definite pattern of thinking, feeling, and behaving on a routine basis. Clients take part in activities that let them practice control in real-life situations. These practices and therapies are aimed at boosting a sense of self-efficacy and capability. This sense is a must to follow a path of recovery from an eating disorder.
Get Help From Eating Disorder Therapist
Dr. Mark Schwartz Harmony Place is an expert psychologist who leads a highly skilled team of therapists. Every member of staff is readily available to offer individual and group therapy sessions. They work closely with every client and help him unmask the symptoms and then deal with his specific problem. A patient can opt for either inpatient or outpatient therapy sessions based on his/her convenience level.
Therapeutic Community and Group Support
Harmony Place Monterey has a therapeutic community where every member of the community lives in a soothing and peaceful environment close to nature. The healing and recovery process speeds up in such an environment where social interactions are options, and every customer has someone to talk to. People who suffer from the same type of eating disorders are treated in the same group intentionally, so a client has another person who understands his pain level and problem. A relatable group speeds up the recovery process and helps every individual to get out of his misery zone as soon as he can. At Harmony Place Dr. Schwartz, people heal fast from an eating disorder as they can get help not only from a team of nutritionists and specialists but also from their community and group members.
If you are losing control of your life, eating habits, health, and family, then it's time to gain it back. Don't suffer alone due to eating disorder when specialists of Harmony Place Mark Schwartz are there to direct you toward a recovery path. Visit this site https://harmonyplacemonterey.com/ and book consultation sessions with Eating disorder Therapeutic experts.