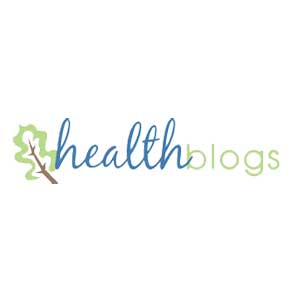 Stress has very real negative effects on our bodies. As we stress, our bodies tense up, especially our backs and shoulders. This can even happen in our sleep. Working out is a great way to relieve stress, but it too can cause our muscles to tighten and our bodies to be sore. Toxins can build up in our bodies and stress can actually make us sick. Many aliments are brought on by stress, like shingles, or fibromyalgia. Stress drains our immune system down making us susceptible to other viruses and infections. Blogs offer tips on avoiding stress, but what if we are feeling those body aliments already?
Regular massages can help us combat all of these problems. According to the Huffington Post and Mayo Clinic, it actually affects your body's chemistry. Your serotonin and dopamine levels increase, helping reduce depression and anxiety and studies show it can actually lower stress hormones like cortisol, a hormone that increases blood pressure and blood sugar while suppressing your immune system.
Your options for a massage are endless. From a pampering day at your local spa, a quick pop-in to your local massage therapist's home to relax in massage chair, or even a wellness trip to the African Safari–which is very trendy according to CNN–the end result can be the same: peace, restfulness, and relief. After your massage, toxins will be released out of your body. So not only do your muscles feel better, but you will experience an overall improvement in health.
Your options for what type of massage you receive are also endless. Swedish massages are the typical and are gentle, kneading massages, while deep tissue focuses on the deeper muscles of the body and is more vigorous. It can help those with injuries to the body. Thai, Japanese (Shiatsu), and Hawaiian massage (Lomilomi) are also common styles of massage. Many massage therapists are also trained in the art of Rieki, the Japanese art of healing by passing good energy to the client by the laying on of hands. There are massage practices designed for pregnant women, sports massage, hot stone therapy, and reflexology, which focuses on the hands and feet. There are even techniques to help with various ailments like infertility, arthritis, migraine, digestive problems, and breathing difficulties.
Massage therapists are trained to expertly knead your tight and knotted muscles into submission in a way that somehow feels heavenly. As they work your body, you can lie there and listen to the typical restful music and feel good about taking a brief moment out of your day for yourself. Massages usually involves aromatherapy oils and flavored antioxidant-rich teas or water as well offering a complete sensory experience through touching, hearing, smelling, and tasting. If you're getting a massage from a friend who doesn't have these accessories, you can always purchase them yourself from an online vendor. It may also be a good idea to have a portable massage chair yourself, in case a friend or loved one can provide therapy. Earthlite lists a variety of portable, stationary and electric massage tables, if you want to take a look at what's on the market.
You can expect to develop a connection to your massage therapists as your massages become more frequent. Their power to heal you and their touch actually releases a trust hormone. This connection and healing power is what entices many people to seek a career in massage therapy. The idea of working from home is also a great benefit for many people, especially mothers with small children. For those who work out of the home, what better place to work than a serene spa environment with calming sounds and lighting rather than a noisy office with fluorescents? Massage therapy programs can be completed in as little time as one year. Many credible schools are found throughout all of the US and offer many different programs.