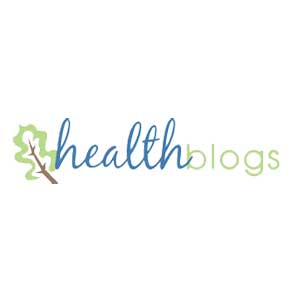 A new study from the University of California-Davis shows that drinking vegetable juice, like V8(R), is an effective way to help people increase their vegetable intake and meet government recommendations.
CHICAGO, IL UNITED STATES
Research Suggests People Who Make Vegetable Juice Part of A Daily Diet May
Be More Likely To Get Recommended Daily Servings
CHICAGO, Oct. 24 /PRNewswire/ — Making vegetable juice a daily habit
could be a small step that can lead to big changes in meeting daily
vegetable recommendations, according to a new study being presented by
researchers from the University of California-Davis this week at the
American Dietetic Association annual conference.(1)
With seven out of 10 adults falling short of the daily recommended
vegetable intake as put forth by the U.S. Dietary Guidelines, researchers
studied whether drinking vegetable juice could be a simple behavior change
to help boost the intake of this critical food group.(2) And it was.
The study looked at three groups of healthy men and women. All three
groups received dietary counseling on ways to get more vegetables, but only
two of the groups were instructed to consume at least one serving of
vegetable juice, in the form of V8(R) 100% vegetable juice each day. Of
those two groups, one drank one 8-ounce glass of vegetable juice every day
and the other drank two 8-ounce glasses of vegetable juice every day as
part of a balanced eating plan.
The study found that those who received dietary counseling and consumed
vegetable juice were far more likely to meet the daily vegetable
recommendations, about two and a half cups (five servings), than those who
received counseling alone. Specifically, more than half of the participants
who drank one serving of V8 100% vegetable juice met the recommendations,
as did all of those who drank two 8-ounce glasses of V8 100% vegetable
juice each day. Of those who did not drink any vegetable juice, less than a
quarter got enough vegetables.
Researchers concluded that changing dietary behavior is much more
effective when dietary advice is complemented with tangible, real, easy and
convenient solutions.
"What we found in this study is that drinking vegetable juice seemed to
address some of the key barriers to vegetable consumption such as
convenience, portability and taste, so individuals were more likely to meet
their daily recommendations," said Carl Keen, PhD, study author and
distinguished Professor of Nutrition & Internal Medicine at University of
California, Davis. "Furthermore, vegetable juice drinkers reported that
they actually enjoyed drinking their vegetables, which is critical to
adopting dietary practices for the long-term."
In fact, after six weeks of the study, vegetable drinkers reported they
felt "more satisfied" with the ease of getting vegetables into their diet,
and that V8 100% vegetable juice provided an important additional source of
vitamins and minerals.
Experts Agree
A growing body of science indicates vegetables are important to
promoting good health, including helping to reduce risk factors for heart
disease, diabetes and achieving a healthy weight. According to Produce For
Better Health, all forms count.
"The best type of vegetable is one that you will actually consume, so
it's important to provide people with a variety of great tasting options
and ways to include them in their diet," said Elizabeth Pivonka, PhD, RD,
Produce for Better Health Foundation. "That's why we encourage people to
explore all types of vegetables, such as 100% juice, fresh, frozen or
canned, to get at least one serving of vegetables at each meal occasion
throughout the day."
V8: Delivering Authentic Vegetable Nutrition
For more than 75 years, the V8 brand has been committed to providing
simple, innovative solutions to help consumers increase their daily
vegetable intake. Today the portfolio of great-tasting, convenient products
includes V8 100% vegetable juice and V8 V-Fusion(R) 100% juice, a blend of
vegetables and fruit juices with a sweeter taste, which provides a full
serving of vegetables and a full serving of fruit in every 8-ounce glass.
This year the brand also introduced new Campbell's(R) V8(R) soups, which
provide a full serving of vegetables in every bowl. For more information,
visit http://www.v8juice.com.
About the Study
This randomized controlled trial (RCT) lasted 12 weeks and enrolled 90
adults (66 women, 24 men), 40-65 years of age. This work was supported in
part by resources provided by Campbell Soup Company, and by resources
provided from the University of California-Davis Center for Health and
Nutrition Research.
About Campbell Soup Company
Campbell Soup Company is a global manufacturer and marketer of high-
quality foods and simple meals, including soup, baked snacks, and healthy
beverages. Founded in 1869, the company has a portfolio of market-leading
brands, including Campbell's, Pepperidge Farm, Arnott's, and V8. For more
information on the company, visit Campbell's website at
http://www.campbellsoup.com.
(1) Vegetable Juice is an Effective and Acceptable Way to Meet DASH
Vegetable Recommendations, Departments of Nutrition and Internal Medicine,
University of California, Davis, One Shields Ave, Davis, CA 95616
(2) Casagrande SS, Wang Y, Anderson C, Gary TL. Have Americans
Increased their Fruit and Vegetable Intake? The Trends Between 1988 and
2002. Am J Prev Med 2007; 32:257-63
SOURCE Campbell Soup Company