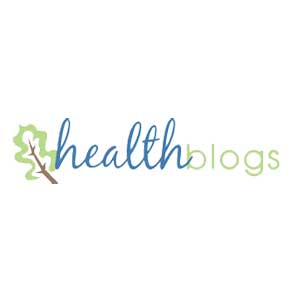 "Twenty years from now you will be more disappointed by the things that you didn't do than by the ones you did do." –Mark Twain
There are so many reasons that we stay in jobs that we find less than satisfactory:
The pay or benefits are good.
The job provides stability in an unstable economy.
There isn't time to look for a job.
I'm too busy to go to college.
No matter what the reason: we as humans find comfort in consistency and have a strong distaste for change. We fear it. The truth is nothing in our lives will improve unless we hold our breath, open our eyes, and take that first step into the unknown.
Instead of hiding from change, take a moment to reflect on life and find yourself again. Embrace it.
Becoming a medical administrative assistant.
There is nothing in life that is as fulfilling as helping others. It fills all of us with a warm feeling and a sense of accomplishment. There are a large number of people that share this deep passion. It is the driving force in choosing their career, taking that step into the unknown and getting an education that allows them to get a job in the healthcare industry.
Thanks to the internet and technology, getting a degree is easier than it has ever been before. More and more accredited universities are offering online degrees in a variety of fields. The flexibility of online courses makes it easy to attend classes at your convenience instead of at a scheduled time. You are not too old to make the change, and you don't have to quit your day job while you make the change. Pursue a degree to get yourself the job you want.
If you feel a deep passion for others, if you want to make a difference in the world instead of just living it in, consider earning a medical administrative assistant degree. It opens doors in the healthcare field that would otherwise have been closed. MAAs are often employed by medical facilities, private practices, hospitals, or nursing homes. It puts you on the front line of the office, allowing you to help more people. Look around on the Bryant & Stratton College website for more specific information about course requirements.
Education improves your potential and marketability. Chase it.
What does a medical administrative assistant do?
Similar to a CNA, medical administrative assistants are the oil that keeps the gears of the practitioner's office turning. There are three different kinds of MAAs: clerical, administrative, and clinical. Typical job duties include of these types include:
Organization
Filling out forms for insurance or mailing out letters
Scheduling appointments
Updating client charts, medical records, and billing information
Taking vitals
Helping the doctor with examinations
Performing ECGs
The level of depth a MAA is given depends on the experience and education that employee has. Often, MAAs are the first person that patients talk to, as well as the last, during their visit. That means it takes a bit of patience and a kind heart to work in this position. If you have those necessary qualifications, embrace it.
What is the salary?
This is a common question for anyone considering a medical administrative assistant degree. We get comfortable in our lives and fear taking that step into the unknown.
The honest answer is that the salary varies based on experience and education. It also varies based on what type of business employs you (clinic, private practice, nursing home). It also depends on where you live. A MAA who lives in California and works for a medical facility will make more than another MAA who lives in the same area and works for a private practice, or a MAA who works for a medical facility in Nebraska. Typically, the range can be anywhere from $25,000 to $40,000 per year depending on factors such as experience and location.
Along with salary, it is important to remember that these jobs typically come with perks and benefits. MAAs get great insurance packages, paid time off, and 401k plans. The benefits often can balance out lower pay.
Making a change in career can be intimidating to anyone, but that does not mean you should hide from it. Embrace your true potential to achieve the satisfaction in your career you want, and the success in your life you desire. We all like that warm feeling that helping others gives us. Some of us have a calling toward making a life of it. Chase it.
Twenty years from now, will you be disappointed about what you didn't do today? Live without regret. Find your path to personal success.