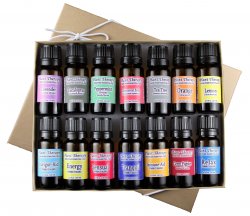 Because we believe in the power of essential oils, and know of their incredible benefits, we want them to be used in as many households as possible. Plant Therapy was founded with one goal in mind… we want to provide the highest quality essential oils (and accessories) at a price that everyone can afford. Plant Therapy provides oils that are 100% pure, undiluted and therapeutic grade. We source each oil from top suppliers around the world, buy in large volume, and negotiate the best prices possible. We then pass those savings on to you, the consumer!
Although many questions are covered in our FAQ section at PlantTherapy.com, we get 2 questions over and over, so we will address them here.
1) Are your essential oils as good as ________?
2) Why are they so much cheaper?
1. YES!
Certain oils can only be purchased from certain countries because that's the only place the plant grows. Every country has a testing entity (think of our FDA) that determines whether the oils are fragrance grade, food grade, or therapeutic grade. What this means is that every company selling that particular oil is purchasing it from the same country and it's undergoing the same testing before it leaves that country stamped as "therapeutic grade."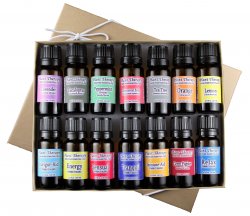 Now, upon arrival at the warehouse, most companies, including Young Living, doTERRA, and Plant Therapy will conduct their own testing to determine if the quality meets their standards. We do this to make sure that our oils we are buying are of the best grade and quality!
2. "So why is there such a big difference in price?" This is where it becomes enlightening.
Every company selling therapeutic grade frankincense boswellia is purchasing it from the same country. However, when it gets here the company will determine its price point based on over-head and profit. Some companies need to mark the price up enough so that their up-lines can all make a profit. They need to make sure they can afford their office buildings both in the US and abroad. They need to make sure the price allows them to take their top dealers on cruises or vacations. And they need to make sure the price allows them to buy a car for the top company sellers. The price might even need to cover the company jet.
When you purchase a bottle of essential oils from Plant Therapy, you are paying for the oil and a very modest profit. We are not a multi-level marketing company. You're not paying the up-line, you're not paying for a cruise or a car or a company jet. It is our intent to get our oils in the hands of the people who need them by making them affordable to everyone.
Because we want to give everyone the opportunity to try our oils, we would like to offer you a coupon code to receive $10 off a purchase of $10 or more at www.planttherapy.com. During checkout please enter coupon code: healthblogs10.
We also encourage you to go check out our Facebook page at www.facebook.com/planttherapy. There you will find giveaways and great discounts weekly!