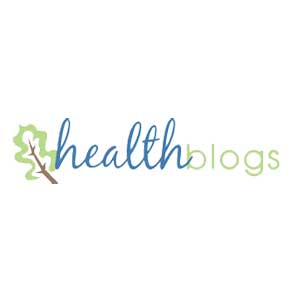 The expression "failing to plan is planning to fail" is an incredibly accurate summary of clinical trials. As a clinical trial manager, you know how important it is to have every single I dotted and all of your T's crossed as you coordinate and implement a clinical trial.
In order to ensure that your clinical trial is successful and goes as smoothly as possible, consider the following checklist:
Identify and Order Needed Equipment Ahead of Time
In order to have the most successful clinical trial possible, it is vital that you have all of your supplies ready to go and well organized before you start. In order for that to happen, consider partnering with an asset management company such as Axelerist. With 30 years of experience serving the Life Sciences, the company offers everything from research and development services during the pre-clinical stages to equipment rentals during the trial's final phases. Clinical trial equipment includes both refrigerated and ambient centrifuges, ECG machines, ultra low temperature freezers, spirometers, and portable technology such as laptops and tablets.
Create a Thorough and Well-Designed Protocol
One of the best ways to ensure a successful clinical trial is plenty of proactive planning. For example, start with a protocol that has a clear purpose and objective, and will plan for any and all potential needs and possible risks. Transparency should be a key goal of your protocol plan; pharmaceutical industries need reassurance that they can rely on your clinical trial to be consistent both in quality as well as communication.
Launch the Study Start-Up Phase
Another way to design what will ultimately be a successful clinical trial is to focus on the study start-up phase. This will help to set the tone for the entire clinical trial. Work with your contract research organization (CRO) during this time, and rather than think of them as a vendor, try to form a strategic alliance that will allow you to partner together during the trial and beyond. The CRO can assess your site's responsiveness and ability to follow up on issues during the start-up phase; if a number of sites will be handling the work during the clinical trial, the CRO can ensure that everything will be evenly distributed. At the same time, during the start-up phase, clinical trial managers can determine how quickly the CRO replies to requests for help or information, and if there will be enough training and support throughout the trial. During the start-up phase, the roles and responsibilities that the site and the CRO will handle can be clearly defined, which can avoid issues as the trial moves along.
Ensure Data is Properly Handled Throughout the Trial
A clinical trial will only be successful if the data that is gathered is high quality; this means that data management must be handled and assessed throughout the clinical trial. These procedures can include data validation, data extraction and discrepancy management. By making sure that the data that is being collected is being carefully managed throughout the entire process, your clinical trial can help with the advancement of treatments, launching new pharmaceutical products and other goals.
These Tips will Ensure a Successful Clinical Trial
By being as prepared and organized ahead of time—by designing a protocol and having all of your equipment ordered and organized—to implementing a start-up phase and keeping a sharp eye on your data, your chances of having a successful clinical trial will be very high.