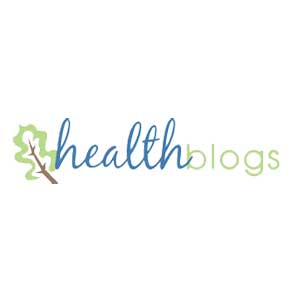 Choosing the right career for you can be difficult as there are a lot of things to consider. Firstly, you need to work in a job that you love and are passionate about getting the most out of your career. Secondly, you need to think about job security, and thirdly, how much opportunity is there for career progression? If you're an individual who has a passion for caring for others, you might have decided that a career as a nurse is the right path for you. If this is the case, here are some useful tips you should use to help you prepare for your journey to become a qualified nurse and beyond.
Research
You might think you want to become a nurse, but make sure you understand what the reality of being a nurse will be like before you start enrolling in college courses. Of course, it's hard to know exactly what the job will be like until you start, but taking the time to some thorough research and asking nursing professionals for advice and information is a good place to start. You should also look at the different opportunities available to you once you become a nurse, and think about what direction you would like to take your nursing career in once you're qualified.
Education
Once you have done some further research into what goes into a nursing career, you can begin to apply to the relevant college courses. To become a registered nurse, you will need to study an associate's degree in nursing or a bachelor of science in nursing. These qualifications will open the doors to entry-level jobs once you graduate so you can begin your career journey in a professional setting.
Get Your License
Before you can work as a nurse you will need to obtain an RN license. To do this, you will have to take specialist exams called NCLEX. You will need to contact the nursing regulatory body in the state where you wish to work to apply and register for these exams. It's also worth remembering that every state is different, and as such will have different RN licensing laws. Make sure you understand the laws of your state before you get your license.
Experience
Like any job, some previous work experience will always work in your favor. You will likely work at a hospital or another healthcare center during your studies as part of your education and to gain work experience. If this isn't offered to you, consider volunteering or getting a part-time job at a health clinic instead. You should also consider your previous job roles if you have any, and think about what skills you developed in these roles are relevant to your new career in nursing. For example, in a customer service role, you will have had to deal with people directly throughout your day. This is similar to having to work with patients and other members of the public as a nurse. Do you work well within a team? Have you ever had to work under pressure or come up with a solution to a problem? All of these things will be important skills to have in your nursing career, so don't assume that previous experience in a different industry isn't relevant.
Further Training
Once you have completed your ADN or BNS, and have obtained your nursing license, you should be able to secure an entry-level position. If you want to move up the career ladder as a nurse, this is the time to think about further training options that are available to you through your place of work and externally. If you want to specialize in an area, such as transitioning from staff nurse to a nurse practitioner, you will need to enroll in a new training course with a college or relevant educational institution, you can find out more here.
Even if there is no specialist area you want to move into as a nurse, you still must be prepared to undergo new training and dedicate time to learning throughout your career. With new treatments and scientific discoveries in the world of medicine, things will change over the years and to be an outstanding healthcare provider you must keep up to date with the latest knowledge. You should also think about attending conferences and find other sources of information to help enhance your nursing career.
Flexibility
Another thing you must keep in mind before you start your nursing career journey is how flexible you're willing to be. Nursing is not like most 9 to 5 jobs, and you will be expected to working anti-social hours and at weekends during your career. This might not happen at every clinic or hospital you're employed at, but often nurses work on shift rotations rather than set hours, and this is something you need to be prepared for. You should also consider your willingness to relocate for your career. While there is a demand for nurses and other healthcare professionals all over the world, you might find better opportunities in a different city, state, or even working abroad.
Self-Care
Finally, if you want to become a nurse you must be prepared for hard work and, at times, difficult circumstances. While it can be an incredibly rewarding career, it can also be stressful and demanding, and over time you might start to feel overwhelmed and reach a burn-out stage. This is why practicing great self-care while you study to be a nurse and throughout your career is so important. Eat well, get regular exercise, and if you've had a tough day, make sure you're going home and enjoying a hot bath, or talk to someone if you're upset for some relief and comfort. Whatever it is you do to relax, make sure you're giving yourself time to unwind and be kind to yourself when you're feeling overwhelmed and worn-out.
Nursing truly is a wonderful career choice, but it's important that you think carefully about what it means to be a nurse, and whether or not it will suit your character. If you think you have what it takes, use these tips to help you prepare for your studies and career path.