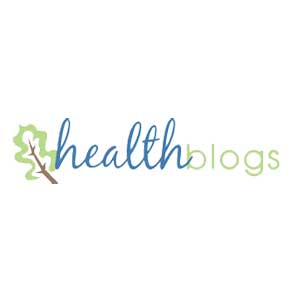 Genetic hair loss (male pattern baldness) accounts for over 95% of hair loss in men, and it is estimated each year that men spend over $2 billion on hair loss products. Since time immemorial weird and wonderful remedies have been applied to combat the problem—from cow dung favoured by the ancient Egyptians to Hippocrates' prescription of horseradish, opium, pigeon droppings and beetroot. While modern medicine now has more effective remedies they are rather more expensive than the ancient treatments. Fortunately, in Thailand, hair transplant prices in Phuket, Bangkok and other popular tourist destinations have given hope to the follicly challenged that they can restore their crowning glories at a price that doesn't break the bank.
Why Choose Phuket for a Hair Transplant?
Thailand has been a pioneer of modern-day medical tourism since the 1990s. Bangkok was the first location in the country to welcome international patients, but since then other popular resorts, such as Phuket, have established their own successful and very popular medical tourism scenes.
Private healthcare facilities in Thailand geared toward international patients are typically contemporary, state-of-the-art and with exemplary levels of hygiene, safety and cleanliness. They are models of efficiency with the Thai ethic of customer service one of the most outstanding features noted by international patients (who may be used to public health services at home that are sadly lacking in the customer service department). There is no shortage of internationally-acclaimed hospitals, such as the Bangkok Hospital (Phuket), that has received the gold-standard of healthcare accreditation by the Joint Commission International (JCI).
Medicine is a highly respected profession in Thailand and its doctors are well-trained and highly skilled. You'll find doctors undergo continuous medical training throughout their careers and many, like the doctors at the Phuket Plastic Surgery Institute, have a long list of qualifications as well as memberships of pertinent professional organizations, such as the International Society of Hair Restoration Surgery (ISHRS).
The hair transplant prices in Phuket are considerably lower than at home. For an average 1800 graft procedure that costs in the region of AUD $18,000 at home, in Thailand the cost will be around AUD$8,000, which is some saving!
Depending on how extensive the hair transplant surgery is, the procedure may involve a long day of lying in the treatment chair while your surgeon gets to work. However, once the treatment is complete, that's it as far as trips back the surgeon are concerned and it's just a case of waiting for your new hair to grow. This is where choosing a holiday destination could well have been an inspired choice. Although you should take things a little easy for a day or two after surgery, Phuket is a fantastic location to enjoy a well-earned holiday. If you really want to be in the thick of the action, choose a clinic near your favourite resort—the Apex Profound Beauty Clinic (Jungceylon) is a good choice if you're staying at Patong Beach.
The hair transplant prices in Phuket make it a realistic option for many international patients, particularly as they can enjoy a holiday at the same time and still pay less than they would for the treatment alone at home.