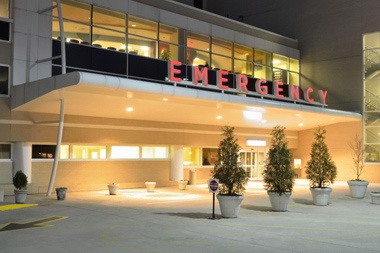 In 2012, the number of uninsured Americans was around 46 million. That is a slightly lower, but statistically insignificant difference from the previous year's uninsured numbers. That puts the total uninsured at about 15.4% of the total population. That does not even account for the millions of people who are woefully underinsured.
Even if you make plenty of money, medical bills are the leading cause of bankruptcy in the US. That is reason enough to learn a few important facts about health insurance including:
How to buy
Types of policies
Government options
How to buy
43.5% of Americans: that is about 60% of the insured, get their policies through their employer. This is called group insurance. There was a time when this is how over 70% of Americans were insured. With that number decreasing, more people are having to go it on their own. Individual vs. group insurance is a very different animal.
Pre-existing conditions are usually covered under group insurance. The group is big enough to absorb those extra expenses. That is because there are many in that group that will never get sick. As an individual with pre-existing conditions, you will find a different reception. Some companies will simply not do business with you, while others will charge extravagant rates for basic coverage. If you lose your job, you will have a window of opportunity to purchase your existing insurance at a reduced, individual rate.
Outside of work, there are two routes you can choose. You can go through a broker who will research a variety of plans from all the major companies and offer you the one that best fits your needs (think Progressive for car insurance), or you can deal directly with an insurance provider and put together a more full-service package that includes a PPO network, accident protection, and short-term disability such as USHealth Group Private.
Types of policies
The three most common types of insurance are HMOs, PPOs, and Major Medical + HSAs. Health Maintenance Organizations provide the most coverage at the lowest price, and are great for preventative care for the whole family. The serious knocks against HMOs are that they are too restrictive. They are designed to provide care within a specific network of providers and it can be both difficult and expensive to go outside the network. The other negative is that HMO providers are rewarded for limiting medical treatment as much as possible. The idea is that if you keep a person healthy with inexpensive and regular office visits, problems can be identified early, and expensive tests and treatments can be avoided. If your family is reasonably healthy to begin with, this could be a great option to keep them that way.
The biggest difference between an HMO and a PPO (Preferred Provider Organization) is that the patient has the freedom to choose any doctor she likes. Usually, a referral is not needed to see a specialist. For this freedom, one can expect to pay a bit more for the policy, as well as higher copays and deductibles. This option removes your primary physician as your medical gatekeeper and gives you more control over your family's health care.
HSA stands for health savings account. It is not a stand-alone health plan, but is used in conjunction with other health plans. If a person opts for a plan that only covers major medical, they will often have an HSA to go along with it. As the name suggests, an HSA is a savings account used to pay medical bills as they arise. The idea is that you would pay into it monthly, and use it for low-cost services like doctor visits and labs. Your major medical policy is there for big ticket items like hospitalization and surgery. Major medical plans are much less expensive, but only cover major medical. This might be a good plan for someone who never goes to the doctor.
Government options
There are two major sources of government insurance: Medicaid and Medicare. Medicaid is provided by the state and is based on income. Even as the number of people receiving insurance through work decreases, the number of Medicaid recipients is increasing. For families who have fallen on hard times, this option can provide even more comprehensive coverage than the policy once provided by an employer. Medicare is provided by the state, and is based on disability and age. It is an excellent resource for people with physical challenges.
There is much more to learn about insurance. No one, not even insurance agents can know it all. It is a highly regulated industry for good reason. But this one thing is easy to understand: having no insurance is a very bad thing. Find an agent or agency and start the conversation.