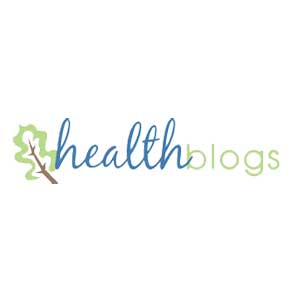 A guide dog is primarily known for its ability to guide its visually impaired handler as they move through the world. However, the specially trained canine offers numerous other benefits for someone with low vision or blindness.
A Confidence Boost

Owning a support animal has the potential to boost self-confidence. It can help combat the embarrassment and awkwardness that a person might feel about using a white cane or having a disability.
The guide dog helps people feel confident about where they are going and enables them to do so independently and safely. Rather than relying on loved ones for rides and feeling stress about being a burden, the person can instead get out of the house on their own because of their dog.
This sense of autonomy can be life-changing. In other words, a guide dog is more than simply a means to move around, it's a way to live a fuller life.
Furthermore, the canine can be helpful socially, as it can be a conversation-starter or ice-breaker. If the dialogue continues, a new friendship could form between an individual and someone who initially noticed them for their assistance dog.
Finally, dogs have the potential to make an individual appear more likable. Research indicates a guide dog plays a significant role in creating relationships between the handler and others, as well as providing the opportunity to increase social confidence in said handler.
Companionship

The owner does not have to explain themselves to their furry friend or try to hide their impairment as they might do in public. There is comfort in having the dog with you at home, which can help stave off feelings of isolation, particularly for someone who lives alone.
An assistance animal can take on the role of another friend or, indeed, the only friend of a human. This social support and attachment are advantageous: research by Massey University in New Zealand indicates that pet attachment associates positively with overall mental health.
Travel Companion

Given its importance to daily life for its human owner, a trained service dog is a valuable travel companion. Unlike a pet dog, this canine can travel with the owner, if specific guidelines are followed, and the proper documentation is provided.
For a smooth travel experience, animal airport disability assistance is available. Airport staff can provide help in the terminal and on the flight, too.
Another beneficial move is reaching out to organizations such as the Guide Dog Foundation to learn what to expect on a future trip, including practicing parts of the journey. Just as the human becomes more comfortable by planning and rehearsing, so, too, does the guide dog.
Reaching out to coordinators for disability assistance can provide insights into what to pack for the dog and the handler, as well insights into the airport layout. For example, are there animal-friendly areas in the airport, and if so, where are they?
Living with a Guide Dog

For a visually impaired person, a guide dog provides so much more than simply a way to be steered around physical obstacles. This service animal can make a positive difference to human quality of life, from boosting confidence to providing close friendship.