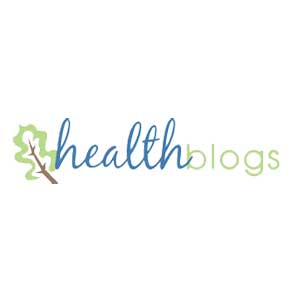 California, the "Golden State," is a land of golden opportunities, sunshine, beaches and fun—sometimes the wrong kinds of fun. The state has a reputation for out-of-the-box thinking, which can lead to world-changing innovation but also to health endangering activities such as recreational drug use—and to "need a drink" drug use born from pressure to prove oneself.
If you're a Californian who's used drugs to the point of addiction, you may find that getting away from the stressful everyday world offers your best chance at recovery. In this article, we look at "health retreats" in the sense of medically managed detox centers where you can retreat to regain health and sobriety.
Know about the hazards of unregulated care.
Unfortunately, California drug rehab is largely unregulated by the state, and if anything, there are too many rehab centers in California. Just about anyone can get licensed to open "detox treatment centers," many of which provide low-quality care or use questionable treatment methods. Don't trust just any center with the word "detox" in its name: look for a place with a well-established reputation and good medical credentials, including endorsement from licensed MDs. It's best if your own doctor (or someone else who knows your health situation well) can provide a referral. Remember, the center you choose will have your health in its hands for weeks.
Check what your insurance will cover.
Your health insurance plan probably has a list of approved network providers for which the bulk of treatment expenses are covered—look under "mental health" or "addiction disorders." Besides knowing what drug detox services and centers your insurance policy recognizes, clarify any other restrictions (some policies cover a shorter inpatient period than recommended by experts, and prematurely terminating treatment can have disastrous consequences). If your plan comes up short in financing all the services you expect to need, ask your preferred treatment center about payment-plan and discount options, or if they can recommend a less expensive center with a similar treatment approach. Or, your insurance company may be more amenable to funding a longer stay if your primary care physician confirms it would be the best option for you.
Another possibility for reducing expenses is to use intensive outpatient care rather than inpatient (which works best if you have strong accountability, easy transportation to facilities and a flexible daily schedule—please don't demand an outpatient option just because you're anxious to get back to "normal").
Consider travel arrangements.
Since detox inevitably involves discomfort and stress, it pays to avoid adding any additional stress that might strain your sobriety resolve—such as having to make extensive long-distance travel arrangements, or being too far removed from supportive family and friends. But it also pays to remove yourself from any surroundings that remind you of the same old stresses and temptations, so look first at detox treatment centers that are located close to home but not right next door (one or two hours' drive away is ideal). To further reduce travel problems, check that fairly simple transportation arrangements are available: a ride from a family member, a shuttle operated by the center itself.
Visit the facilities in advance.
Choosing a close-by facility will also make it easier to personally visit detox treatment centers before making a decision. Request an on-site interview with a tour of the grounds. Take the tour with an eye to how well your overall health would be supported: are there facilities for outdoor time (California drug rehab may be expected to take that for granted!) and exercise? Are there accessible provisions of drinking water and healthy snacks (including healthy liquids—you may have difficulty keeping solid food down when fresh from the withdrawal stage of detox)? Are there massage or spa treatments, or yoga/meditation classes, to help you deal with stress and physical pain as your body adjusts to life without drugs? Are patient rooms kept comfortable and quiet and conducive to healthy sleep?
Consider how well you click with the treatment center and its staff.
Ask to talk with the therapists and medical care providers—the people you'll have the most direct contact with. Are they patient and empathetic, free of condescension? Have they worked with clients of similar backgrounds and personalities to yours? If you meet someone you really click with, can you arrange definitely to be assigned to them during detox? (It's always a good idea to meet the specific individuals you'd be working with.)
Get a second opinion if you can.
Either choose a place that was recommended by someone who knows it well, or bring a trusted friend or relative to detox center interviews. Especially if you have a distorted view of what you can "handle" (common to almost everyone with addiction issues), another party can be invaluable in spotting potential problems and helping to reassure you.
Arrange to have your loved ones stay in close touch during the detox period.
Besides being able to help look out for your best interests, they'll get good practice in providing the long-term support you'll require during post-detox sobriety. See if you can start family therapy during the inpatient-treatment period; you'll all need it to ensure a sober future with strong relationships, and delays in starting anything important lead to excuses to procrastinate.
Make a real retreat of your time at the detox center.
Not, of course, in the sense of being on vacation—there'll be a lot of work for you to do, and treatment professionals won't cater to an unreasonable sense of entitlement. However, the classic definition of "retreat" also carries the sense of releasing emotional burdens, simplifying your surroundings, getting in touch with your spiritual side and becoming a more effective person. Depending on your individual introvert-vs.-extrovert comfort zone, your choice of a detox center may be affected by how much time you'll have to yourself, how much of that will be "homework time," and how much time will be spent in group activities with fellow detoxers. Accept, however, that some personal and some group time will be required for effective recovery, as will general stretching of your comfort zone.
The "stretch your comfort zone" and "responsible retreat" principles also apply to sticking things out: if you get really miserable during withdrawal or uncomfortable during the inpatient period, the temptation to quit right there may be overwhelming. Be mentally prepared for this, discuss it in advance with the treatment center staff, and your resolve will endure better. (This is another good reason to choose a place some distance from familiar territory—so it'll be more difficult to run home on impulse.) Stand strong, and make that independent California spirit work for your health and future!
Inland Detox, located in the quiet and secluded Temecula Valley, is the top drug rehab center in southern California. If you or a loved one are struggling with addiction, please call (888) 739-8296 to learn more about our services.