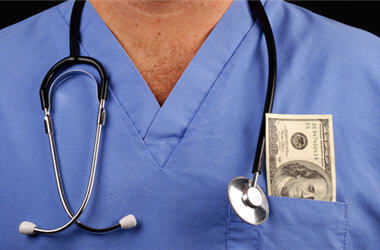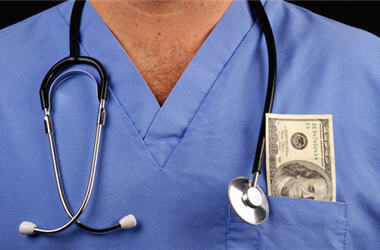 There are few sectors as competitive as the healthcare sector as this is an area that is always in demand and can be both lucrative and highly rewarding. No matter what area you are working in, you will always want to find ways to stand out from the crowd so that you can advance your career for greater responsibility, better pay and career satisfaction. It can be hard to know how to go about doing this in a sector like healthcare, but there are a few steps to take which could have a huge impact on your career and put you in a good position to climb the ladder.
Network
As with many industries, the importance of networking cannot be underestimated. It pays to know people in the healthcare industry no matter what area you are working in, so try to attend as many industry events as possible and speak to everyone that you meet. Building a connection could help you to stand out from the crowd, or they may recommend you to a colleague that is looking to advance somebody up the ladder.
Develop Skills
Every line of work in health care will require a wide range of skills, and these can always be improved or learned. Communication skills, time management, mathematics, working under pressure, leadership and working as part of a team are just a few of the core skills that are often required in this industry. These can be improved upon by taking courses, reading books, workshops, online research, etc.
Qualifications
There is always more to be learned when it comes to healthcare so consider bolstering your resume with another qualification. Fortunately, many of these can be earned through an online course which allows you to study while working a full-time job. As an example, the Boston College healthcare administration online healthcare administration masters can help students to progress academically and earn an important qualification but with great flexibility.
Immerse Yourself In Healthcare
Those that progress (in any industry) will be the ones that have a passion for it. You can immerse yourself in the healthcare industry by attending industry events, reading the latest news, carrying out research projects, volunteering and generally showing enthusiasm at work. This will show that you take your job seriously and that it is an important part of your life.
 Find A Mentor
It can be hard to navigate the waters without guidance which is why it is important to find somebody who can mentor you. They can advise you on how to advance your career, deal with difficult situations and how to stand out from the crowd, as well as provide emotional support in what can be a challenging industry to work in.
Healthcare can be extremely competitive, and it is an industry filled with very intelligent and dedicated people. This can make it difficult to stand out from the crowd and advance your career. The above are a few ways that you can show your commitment, meet important people in your field and develop your skills and knowledge which will put you in a position to succeed and progress.