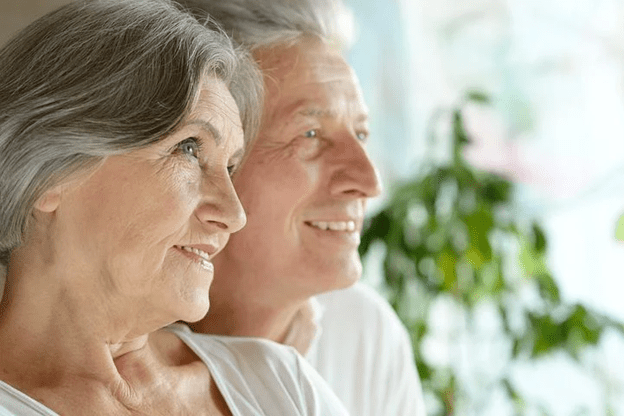 Photo Courtesy of Pixabay.com
As an adult child of a senior parent, you already know that many traditional caregiving roles are slowly starting to change. Your parents that once took care of all your needs are now looking to you for help and support as they move into their retirement years.
Your parents may have already made it clear that they would like to stay in their own homes, living independently as long as possible. Although this is common, over 85% of seniors over the age of 65 say that they want to remain at home, so this is a topic that needs to be discussed with the whole family.
Adult children and other family members often feel the pressure of giving senior parents the right care. Older parents may have health issues that need to be monitored or living with a disability that can make independent living a challenge. As a family, you need to decide the safest and most comfortable arrangement for your family. However, if your parents are determined to remain in their own homes, there are several resources available to help you keep them safe while they receive the right care.
As the Baby Boomer generation moves into retirement, dozens of new community services are available to help make daily life more manageable. From community center senior activities to in-home care from experts like the caring staff of Husky Senior Care, we will explore ways that you can help your aging parents live independently.
Communicate
The first step in deciding if your parents should remain at home or move to a retirement home is communicating. Not only should you make your parent's needs and opinions a priority in the decision process, but the whole family should be involved. Discussion should be encouraged, and all parties should be willing to compromise.
Living arrangements and possible changes can be an emotionally charged issue for many families. Although most family members want to ensure that their parents are comfortable and safe, alternative solutions should be discussed.
You can make a simple list of responsibilities that will need to be addressed on behalf of your parents so that they can stay in their homes. Talk with your family members about whether these things can be managed and who will take on certain tasks. Making it a family decision can help make the process less stressful.
Safety
Many adult children worry about their parent's safety when they live on their own. What if they fall or get sick? Creating a proactive plan to make safety upgrades where necessary and emergency plans can give you some peace of mind.
Safety Upgrade
Fix any dangerous stairways or trip hazards inside and outside of the home
Tighten all handrails
Install emergency handrails in the house
Smarthome system to control lights and thermostat on an automatic timer system
Create and review emergency plans
Encourage an Active Lifestyle
One of the most common issues that seniors face is depression and anxiety. Many of your parents' friends may be gone or have moved away, and it's not likely that they get a lot of visitors to keep them company. If your parents want to remain living at home, it's essential to make sure that they stay active.
Encourage any creative hobbies that can help keep their minds sharp and sign up for some social activities through your community center or church. Your parents will love being able to get out and have social contact regularly.
Bring In Help
There is only so much that any adult child should take on themselves. If you find that you are taking on too much responsibility or aren't in the same city where you can take on some of the care, it's a good idea to bring in some help.
You can bring in some part-time in-home care to help you with your parents. Professional caregivers, nurses, and therapists are available to help your parents with daily tasks, transportation, meals, managing medication, and being a source of comfort.
You can have a reliable caregiver check in on your parents when you aren't available. You will know that your parents are getting the care you need while having some peace of mind.
Access Community Programs
Along with your support system, there are many community and government programs and resources you can tap into for your senior parents' help. In many cases, your parents' community already has many things in place to accommodate the specific needs of their aging population.
Take advantage of the volunteer programs in place and apply to your local agencies to take advantage of some of these types of services:
Meals On Wheels –  Hot or cold meals delivered on a schedule that fits your needs
Transportation –  Drivers to help your parents take care of errands if they don't drive
Shopping –  Volunteers will help with shopping needs and deliver purchases
Yard Work –  Grass cutting, snow removal, raking leaves
Maid Services –  Daily or weekly help with general cleaning and laundry
Living independently is a possibility for your senior parent. It's up to you to do your research, make a proactive plan, and ensure their safety so that your parents can stay at home as long as they can. Create a plan now so that your parents can continue to enjoy their home, and you can have some peace of mind while enjoying more time with them.